EDI Integration for QuickBooks
Streamline electronic trading with end-to-end QuickBooks EDI integration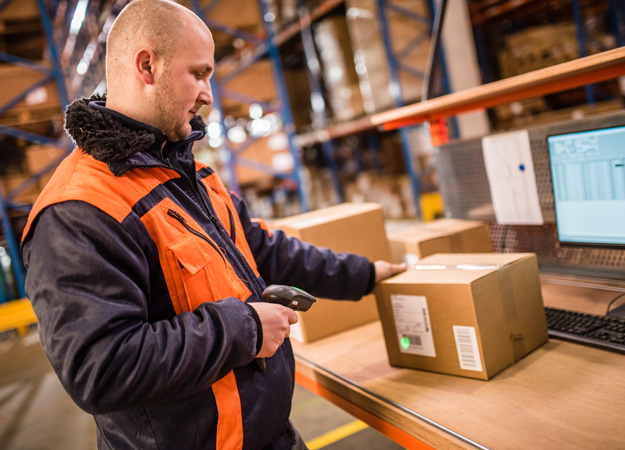 Maximise the value of QuickBooks and increase efficiency with EDI integration from TrueCommerce
The need for businesses to maximise efficiency and accuracy across their supply chains has never been greater. With the pressure to meet ever increasing customer expectations in the face of increasing competition, whilst also needing to keep costs to a minimum, you simply cannot afford for there to be errors and delays.
With 15 years experience of providing integrated EDI solutions for QuickBooks, TrueCommerce enable you to seamlessly automate the flow of documents between your EDI solution and QuickBooks system, thereby reducing delays and errors.
Our integrated EDI solution delivered as a cloud-based managed service, will quickly and easily improve the efficiency of your electronic trading processes.
Increase speed and efficiency with the removal of manual processes
Send and receive EDI messages directly from your QuickBooks system with the TrueCommerce EDI integration for QuickBooks solution.
Removing the need to rekey documents, a task which is both time consuming and error prone, increases efficiency and accuracy, whilst also allowing you redeploy staff to more strategic, higher value tasks. With our QuickBooks EDI integrations you can quickly and easily:
Create invoices and sales orders in QuickBooks from inbound purchase orders
Send your customers invoices directly from QuickBooks
Send credit notes to your customers from QuickBooks
Redeploy resources to higher value tasks with a cloud-based EDI managed service
Despite the considerable benefits of EDI, when managed inhouse it can be a drain on IT resources. Our QuickBooks integrated EDI solution is delivered as a fully managed EDI service. We provide the experience, skills and infrastructure to allow you to reap the benefits of a fully integrated EDI solution, whilst being able to concentrate on your core business.
Increase accuracy with message validation, process controls and pro-active monitoring
Improve trading partner relationships, prevent chargebacks and shorten your order-to-cash/purchase-to-pay cycles due to fewer errors.
By automatically validating messages before sending them to your Intuit QuickBooks system, the integrity of your data is maintained. The validation and process controls available include:
Checking that data such as the unit price on incoming purchase orders matches your data in QuickBooks
Checking that outbound messages are complete and accurate before you send them
In addition as part of our fully managed service, our 24/7 service desk will proactively monitor the delivery of your messages and manage any issues that occur.
Continue to grow your business with a fully scalable EDI solution
The last thing you want to be worrying about when you win new business is whether your EDI solution can handle the increased volume of transactions. As a fully scalable solution our integrated EDI solution for QuickBooks can meet both your current and future requirements.
Underpinned by our global trading partner network of over 160,000 trading partners and delivered as a fully managed EDI service which encompasses trading partner onboarding, the TrueCommerce EDI integration for QuickBooks solution empowers you to quickly and easily connect to your customers, suppliers and 3PL partners.
Due to the TrueCommerce EDI 'plug-in' architecture, you can also upgrade and update your QuickBooks system, with the peace of mind that there will be no disruption to your EDI solution.
Automate your online marketplace order processing
With TrueCommerce, you can quickly integrate order, customer, inventory and fulfilment data between 100+ major global marketplaces and your QuickBooks system, enabling you to remove complexity and further accelerate your marketplace strategy.
In much the same way as EDI, with our online marketplace integration solution you will benefit from improved accuracy, efficiency and service levels, whilst again freeing up staff who previously manually rekeyed information between marketplaces and your QuickBooks system.
Learn more about our Marketplace Integration