TrueCommerce Denmark ApS Cookie and Privacy Policy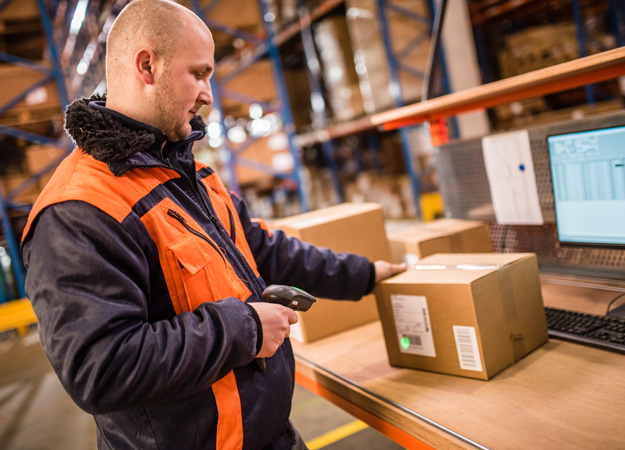 Last modified: December 5 2019
TrueCommerce Denmark ApS, company number 33 77 63 49 ("TrueCommerce", "we", "us") has created this Cookie and Privacy Policy to explain the types of personal data TrueCommerce collects from you as you navigate through our Danish TrueCommerce website (the "Website") and use our services (the "Services"), and how that information will be used and disclosed.
TrueCommerce will be what is known as the "Controller" of the personal data you provide to us.
Please read this Policy carefully.
Information Collection
Personal data
Although most areas of the Website can be accessed without submitting any information that personally identifies you, some areas require certain personal data from you ("Personal Data") in order to provide our Services, including support and training services. This Personal Data may include your name, email address, mailing address, IP address, geographic location and phone number and will be subject to separate data policies.
Purpose and Lawfulness of Processing
If we collect Personal Data, we collect it with the purpose of delivering the Services to you as further detailed below or to furnish you with information about our products and other offerings, events, etc. and we do not process your personal data for any other purpose.
Our processing of your personal data collected in connection with your use of our Website and Services, typical your browsing data, your e-mail address and phone number with your employer, is based on our legitimate interest in furnishing you with information about our Services, products, events etc.
As we only collect personal data linking you with your employer, we find that our legitimate interest in collecting and processing this personal data overrides any interest you may have in not having this personal data collected.
Aggregate Information
When visiting our Website, we track the referring URL (the webpage you left before coming to the TrueCommerce website) and the pages, links and graphics of the Website that you visit. This allows us to compile aggregate statistics about the Website's usage and allows us to gauge the popularity and effectiveness of specific webpages and any promotional programs we may be running. This information is gathered globally and is not personally identifiable.
Some of your browsing sessions may be translated into information that helps website designers make websites easier to use and simpler to navigate. If you would like to disable this tracking, please click here: http://www.clicktale.net/disable.html.
Behavioral Advertising Networks – Advertising
We may use cookies as explained below to collect your device ID and other information about the device you are using to visit the Website. We do that so that we may be able to use third-party advertising companies to serve ads to you on other websites after you visit the Website.
These advertising companies may use information (not including your name, address, email address, or telephone number) about your visits to this and other websites in order to provide advertisements about goods and services of interest to you. If you would like more information about this practice and to know your choices about not having this information used by these companies, click here: www.networkadvertising.org/managing/opt_out.asp.
Cookies
To make this site work properly, we sometimes place small data files called cookies on your device.
What Are Cookies?
A cookie is a small text file that a website saves on your computer or mobile device when you visit the site. It enables the website to remember your actions and preferences (such as login, language, and font size and other display preferences) over a period of time, so you don't have to keep re-entering them whenever you come back to the site or browse from one page to another.
How Do We Use Cookies?
On our Website, we use cookies to:
– Remember your display preferences, such as contrast color settings or font size
– Remember if you have already replied to a survey pop-up that asks you if the content was helpful or not (so you won't be asked again)
– Remember if you have agreed (or not) to our use of cookies on the Website
– Help the performance of the Website
– Anonymously provide us with analytics with respect to the overall usage and traffic on the Website
– Track your first visit to the Website and the number of times you?ve visited the Website
– Track how you reached the Website
– Track the number of pages on the Website that you visited
– Personalize the content you see on the Website
Also, some videos embedded in pages on the Website use a cookie to anonymously gather statistics on how you got there and what videos you visited.
Enabling these cookies is not strictly necessary in order for the Website to work but it will provide you with a better browsing experience. You can delete or block these cookies as allowed by your browser, but if you do, some features of this site may not work as intended.
Do We Use Other Cookies?
We may use tracking cookies to provide us with information needed for Behavioral Advertising.
If we use such cookies, you will find a description of the individual cookies known to us at the end of this policy.
How to Control Cookies
You can control and/or delete cookies as allowed by your browser – for details, see http://www.aboutcookies.org/. You can delete cookies that are already on your computer and you can set most browsers to prevent them from being placed. If you do this, however, you may have to manually adjust some preferences every time you visit a website and some services and functionalities may not work.
Retention of Personal Data
We will retain your Personal Data only as long as it is necessary to meet our business needs or to comply with applicable legal and regulatory requirements.
Your Personal Data is primarily stored in digital media, and when we no longer need to retain your Personal Data, we will dispose of your Personal Data, whether stored in digital media or in hard copies, in a secure manner.
Use of Personal Data
In accordance with the purpose for which your Personal Data is collected, we use your Personal Data to
– Provide the Services to you
– To understand your usage of the Services so that we can make improvements to the Services
– To provide relevant marketing messages to you in connection with your use of the Services
– To analyze it in an effort to better understand our products, services and business in general
– To understand your behavior and preferences so we can offer additional products, services and other opportunities that we believe will be of value to you.
Disclosure of Personal Data
We may disclose your Personal Data:
– To group companies in the USA who have access to view the collect Personal Data, but not otherwise process it. Our US group companies are registered in the EU-US Privacy Shield.
– To group companies in England. We have Data Processor Agreements in place and signed between our Danish and UK group companies.
– To our service providers that help us provide the Services or Advertising with whom we have Data Processor Agreement in place.
– (If compelled to) in connection with a legal or regulatory proceeding, or in connection with enforcing our rights or defending ourselves in a legal or regulatory process.
– To other third parties, but only if we have a right to do so or against your prior explicit consent, in which case we will limit our disclosure and the use of your Personal Data only to the purposes for which we obtain your consent. If we disclose your Personal Data to a third party, then your Personal Data will become subject to their privacy policy or other privacy commitments and you will receive information from the receiving third party. It is then your responsibility to understand the third party's privacy policy or other privacy commitments and decide if you want to react to their processing of your Personal Data.
Access to – and Correction of – Personal Data
We limit the access to your Personal Data to people and entities that have a need to use your information for our business purposes.
You may access some items of Personal Data through your account profile, as well as change or correct those items of Personal Data through your account profile. You may request access to additional Personal Data that is not available via your account profile, or request to correct or amend any Personal Data that is inaccurate or incomplete, by contacting us through the contact information in the ?Contact Us? section, below.
If you have submitted Personal Data to TrueCommerce and would like that information deleted from our records, please contact us at [email protected].
You can also contact us at this email if you have a complaint about how we have handled your personal data.
If you are not satisfied with our response, or believe we are processing your personal data not in accordance with the law, you can complain to the Data Protection Agency at www.datatilsynet.dk.
Data Security
We have implemented appropriate technical, organizational and administrative measures to help protect and secure your Personal Data, and we have Data Processor Agreements in place that require our service providers to do the same. We will continually monitor the measures to establish that they continue to be appropriate. If we find that they are not appropriate, we will update and change our measures to keep your Personal Data secure. .
External Links and Third Party Sites
The Website contains links to other websites. TrueCommerce is not responsible for the content of these websites or their privacy policies. Linking to a website does not constitute endorsement by TrueCommerce of the sponsors of the website or the products presented on the website. If you decide to access any of the third party websites linked to the Website, you do so entirely at your own risk and subject to the terms and conditions of use and privacy policies for such websites.
Changes to This Privacy and Cookie Policy
TrueCommerce may amend this Policy from time to time. For material changes to this Policy, TrueCommerce will place a prominent notice on this Website. The date on which this Policy was last modified is specified at the top of this page.
Contact Us
If you have any questions, comments or concerns about this Policy, please contact us by emailing us at [email protected].
You may also reach us by mail to the following address: [email protected].