Benefits of an EDI Managed Service
Electronic Data Interchange, or EDI, is a key tool in improving organisational efficiency, streamlining processes and introducing automated digital systems across the supply chain. It involves the secure, automated exchange of electronic documents with little to no human intervention.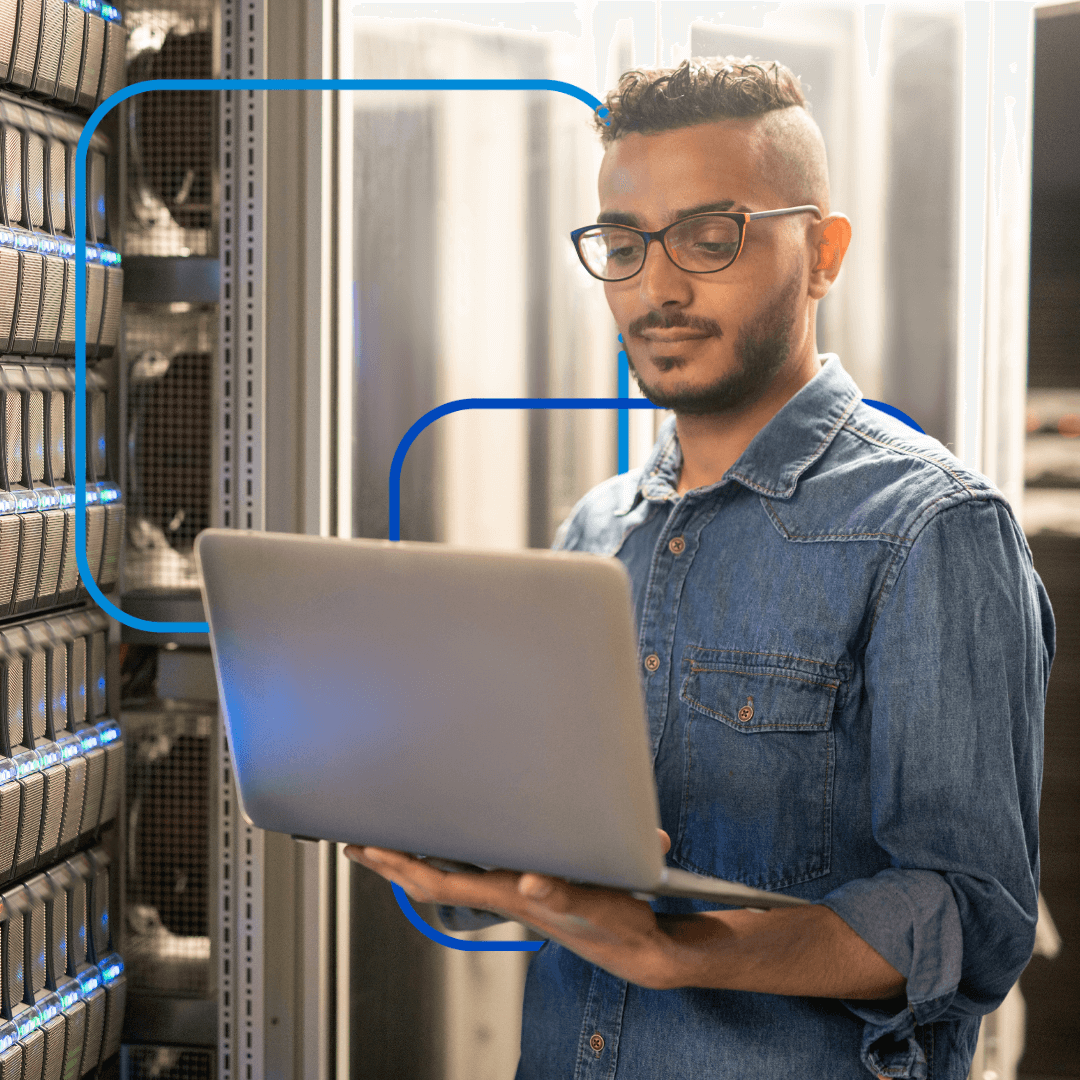 Electronic Data Interchange, or EDI, is a key tool in improving organisational efficiency, streamlining processes and introducing automated digital systems across the supply chain. It involves the secure, automated exchange of electronic documents with little to no human intervention.
An EDI Managed Service allows businesses to outsource their EDI requirements. Outsourcing your organisation's EDI services allows you to reap the benefits of an EDI system without the need for additional IT infrastructure that is required to host and operate your own EDI solution.
We'll take a closer look at some of the key benefits of an EDI Managed Service.
Lower operating and investment costs
EDI Managed Services can dramatically reduce your overall operational expenditure. Moving to a digital solution vastly reduces the costs associated with paper, printing, storage, filing, postage, document reproduction and retrieval. An EDI Managed Service removes the need for costly investment into staff administration and skills as well as processes, hardware and software costs.
EDI solutions allow an organisation to streamline its processes, and automated systems minimise additional costs that may stem from human error and, ultimately, chargebacks.
Increased speed and accuracy
Costs aside, manual processes can be time-consuming, and mistakes can often occur. Manual transactions can take days or even weeks to complete, and it's inevitable that human errors will be made. Manual data input, data re-entry and even simple things such as illegible handwriting can lead to unsatisfactory wait times.
EDI Managed Systems remove the human factor from the process, vastly reducing the number of accidental errors and accelerating processes.
Reduced processing times lead to more rapid transactions, accurate inventory levels and ultimately better levels of service for your customers.
Improved Security
As more and more businesses emerge into the online space, online security is increasingly becoming a top priority. EDI solutions provide a level of security that paper-based communication tools simply cannot contend with.
EDI Managed Systems adhere to strict protocols and advanced standards of security, employing sophisticated authentication and encryption systems to maximise data security for both your organisation and your partner organisations as well as your customers.
From handling set up to ongoing monitoring, error resolution and regular updates, Managed EDI providers safeguard your business processes, allowing you to concentrate on running your organisation uninterrupted, free from risks and system failure.
Improved Partner Collaboration
Establishing, maintaining and enhancing your trading partner relationships is a crucial part of any successful business.
There is a multitude of reasons why a breakdown in partner collaboration may occur, for instance, late payments to those charging for a delayed Advance Shipping Notice (ASN), missing order information or poorly planned operational processes.
Employing an EDI Managed System ensures that all important documentation such as invoices, order requests and ASN are processed quickly and accurately, streamlining the collaboration process, negating the risk factor for errors and improving quality partner relationships.
As organisations grow and the number of trading partners increases, EDI becomes a crucial tool in seamlessly managing supplies and customer relationships due to its highly scalable nature.
EDI compliance procedures help to ensure that partner-specific requirements are met and maintained, preventing any penalties or chargebacks. It can also aid in the seamless onboarding of more extensive partner networks as they introduce more suppliers and customers to the business.
Sustainable and Environmentally Friendly Systems
An important focal area for every business in the current day is how to introduce and maintain more eco-friendly activities in their business processes.
Data from the Environmental Protection Agency states that on average, a typical mid-sized business will send 72,000 invoices every year to its customers. That equates to around 2 tons of paper.
EDI Managed Systems automates the B2B message exchange, drastically reducing the need for paper consumption, particularly through misprints or re-prints from human error.
Alongside this, EDI systems help to streamline the overall supply chain management, giving businesses better visibility over stock levels, avoiding any shortages and optimising logistical processes which in turn reduces the organisation's overall carbon footprint.
Enhanced Visibility
Managed EDI systems provide you with full transparency over your business ordering and invoicing processes, for both you and your trading partners. This end-to-end visibility allows you a better idea of the effectiveness of your current processes, highlighting any areas of the organisation that may be lacking in efficiency.
With enhanced visibility, you are able to make more informed decisions around your business processes, ultimately improving the service you deliver to your customers. Visibility into your supply chain also allows you to eliminate any unknowns, giving you more accurate projections and enabling you to reduce the levels of inventory you need to hold.
Increased Return on Investment
Automated processes introduced through an EDI solution can yield a significant ROI for your organisation. Skilled teams are able to focus their efforts on crucial areas of growth for the organisation as less time is required for administration, training and data entry. Increased data accuracy means any errors or issues are flagged and immediately rectified before they impact your trading partners, leading to improved partner relations, faster processes and overall customer satisfaction.
Managed EDI systems provide a range of packages to suit your individual needs, giving your customers guaranteed service levels at a consistent and predictable cost.
TrueCommerce provides a range of EDI solutions delivered as a fully managed EDI service to meet the requirements of small, emerging, mid-market and enterprise businesses.
Get in touch with a member of our team today to find out more about our Managed EDI Services and how we can help you and your organisation enjoy the benefits of EDI.