eCommerce Marketing Guide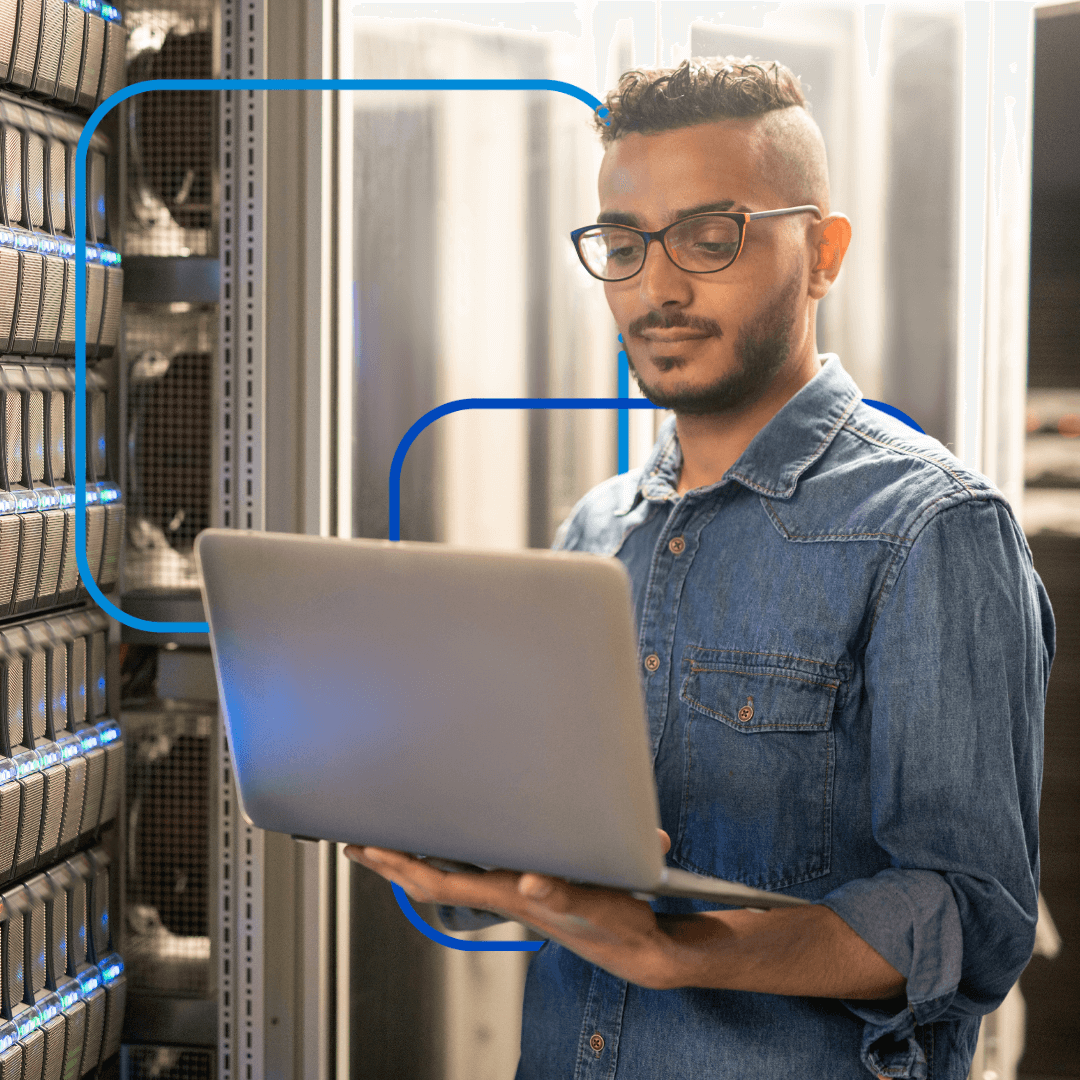 TrueCommerce Nexternal's eCommerce Platform has a significant number of marketing and promotional tools available that are designed to help merchants succeed. The purpose of this guide is not only to describe these features but more importantly instruct merchants on how to enable them from within a TrueCommerce Nexternal Order Management System.
Traffic Drivers
Search Engine Optimization Tools
Benefits: Our platform, Nexternal.NET, was built from the ground up with Search Engine Optimization in mind, automatically generating SEO-friendly URLs and intelligently populating SEO elements, such as title tags, with category and product information. However, if you would like to further refine your store's tags, you have the ability to do so. Your Title Tag is extremely important, as it appears as the title of the browser window displaying the page. Meta Description is not seen by customers but is used by some search engines as the description of your page, thus this field is best used to provide a concise (< 250 characters) yet compelling description of the product or category. Image alt tag appears within image tags in HTML and is only available when the customer mouses over an image. This allows you to attach keywords to products and categories via their images (if any) that are heavily weighted by search engines.
Activation: Click on a product / edit / next and scroll down to Search Engine Options to customize the title tag, meta description, and alt tags. Categories can be optimized in a similar manner.
Hot tip: If you don't already have one, be sure to create a domain alias for your site (i.e., http://shop.YOURSITE.com versus the default http://nexternal.store/YOURSITE ). Using a domain alias, rather than the store.nexternal default address is much better for branding, SEO, and allows Nexternal to create a customized XML sitemap. We also suggest that you elect to make your site always secure, and extend your domain alias into your secure pages (such as B2B pages, and checkout pages). Google has reported that it will look more favorably upon secure sites, and take this into consideration for its powerful search rankings. Apply for an always secure domain alias at Settings / Site Options / Secure Domain Alias.
Benefits: If you are already selling on Amazon, get ready to eliminate manual entry and save some serious time! If you are new to Amazon, you now have an opportunity to reach a massive new customer base selling your products through the world's largest online retailer! Amazon shoppers can discover your products on the Amazon marketplace, add them to cart, and completely check out through Amazon. Behind the scenes, relevant product and order data gets automatically pushed between Nexternal and Amazon, allowing you to fill the Amazon order alongside your other online, phone or even POS orders. The result is a consolidated system for tracking and managing products, orders, and inventory!
Activation: Please see this Help Article.
Hot tip: Do some research on Amazon, and make sure you price your products competitively. Also, ship your products as quickly as humanly possible to keep your Amazon reputation high so you can win the buy box.
Automated Marketplace Data Feeds
Benefits: Want your store's products to appear in Google's shopping results or on Shopzilla? Of course you do! Get your products in front of these potential customers and increase your web presence by activating marketplace data feeds. Once your feeds are properly set up, Nexternal's system can push your product data directly into these channels on a daily basis, automatically. Google Shopping and Shopzilla are popular and potentially profitable pay-per-click options.
Activation: To set up Product Search feeds with the marketplaces, you will need to set up an account with each. Note that each marketplace has a different categorization system, called its "taxonomy". For Google, visit this Help Article for detailed instructions. See Products section, Export/Traffic Tools/Marketplace Exports and click on the question mark for links to setup instructions for each marketplace. You can override the marketplace categories by editing Categories in your Nexternal Order Management System. To activate the automatic feed, check the Automated Feed option on the Preferences screen for each Marketplace that you intend to use, and enter the required FTP information.
Benefits: A Facebook "Share" exposes your company and products to a customer's network of friends, family, and associates with a pre-attached positive spin.
Activation: Settings / Compatible Software / Edit and scroll down to Social Networking. Click on "Preferences" for further detail. Change the appearance in Layout / Buttons / Edit. Visit Layout / Main Layout / Edit / Visibility Rules to select more visibility options
Hot tip: See this information in the Facebook help section for instructions on setting up Facebook Insights.
Benefits: Even if you do not tweet, most companies recognize that having others tweet about them is free word of mouth advertising. Activate your Tweet button and let your customers market your products for free!
Activation: Settings / Compatible Software / Edit and scroll down to Social Networking. Under "Product Sharing" select Twitter. Click on "Preferences" for further detail. Visit Layout / Main Layout / Edit / Visibility Rules to select more visibility options.
Hot tip: If you or your company do Tweet, specify a Twitter User Name and Related Twitter User Name in the Preferences section. The person tweeting about your product will be prompted to "follow" the specified users which is a great way to build your Twitter following
Benefits: Activate your Twitter and Facebook Order Sharing to allow your current customers to tell their friends about your company & its products with a positive spin. It gets your company in front of more prospective customers and has the potential to drive traffic back to your site – especially since Friends tend to have similar interests.
Activation: Settings / Compatible Software / Edit and scroll down to Social Networking. Under "Order Sharing" select Facebook & Twitter. Click on "Preferences" for further detail.
Hot tip: Change the appearance of the post-order sharing buttons in Layout / Buttons / Edit. Visit Layout / Main Layout / Edit / Visibility Rules to select more visibility options.
Benefits: Social selling allows you to incentivize your customers to bring you more business FAST! You offer a coupon code for an amazing deal, and tell your customers that if enough people use your coupon code to purchase a deal or product within a certain timeframe, the Social Sale "tips", and the customers who bought in will receive the amazing deal! For example, you might create a coupon that requires 50 unique customers. The Social Sale Coupon would be untipped until the 50th customer uses the coupon, at which point the coupon tips. If the coupon expires untipped, you may either process the orders as-is or cancel them. Here's an example of a Social Sale link that your customer might follow, and what they would see upon entering the store.
Activation: Set up a Social Sale in the coupon section as a coupon code. Scroll down to the Social Sale section and read the question mark for guidance. If you use this feature, it is strongly recommended that you carefully review the options on the Preferences screen. The Social Sale Preferences screen (Coupons / Social Sale Preferences) contains options that enable you to customize your use of Social Sales.
Hot tip: Social Sales work best in conjunction with Coupon Sharing (Settings / Compatible Software / Social Networking / Coupon Sharing), which gives customers a very easy way to share the coupon!
Benefits: Pin me, please! This feature allows Pinterest members to pin your products onto their personal pinboards. Pinterest members and nonmembers alike can browse Pinterest boards, and when a browser clicks on your product's image, the image will lead them back to your shopping cart! What another fantastic channel for shopping traffic!
Activation: Settings/Compatible Software/Edit and scroll down to Social Networking. Click on "Preferences" to determine which image (Thumbnail, Main Image, or Large Image) is "pinned" for each product, and count box options.
Hot tip: Consider Pinterest one more huge reason to make your product images attractive, interesting, and worthy of sharing.
Benefits: Allows customers to easily bookmark your products, or add references to the corresponding products in popular social networking sites including Facebook, Twitter, Digg, MySpace, and many more, potentially driving more traffic to your site.
Activation: Settings / Compatible Software / Edit and scroll down to Social Networking. Select the appropriate options, then click finish. Go back through Settings / Compatible Software / Edit and scroll down to Social Networking and click on "Preferences" for further detail. Visit Layout / Main Layout / Edit / Visibility Rules to select visibility options.
Hot tip: Monitor your customers' use of the button by customers by signing up with AddThis. AddThis signup is free (not required), and if you enter your User Name at Settings / Compatible Software in the Nexternal Order Management System, you will have access to a set of AddThis analytics tools.
Benefits: The Nexternal Mail Wizard is a robust feature that makes it extremely easy to market to existing customers and effectively manage a large distribution list, ultimately saving time, reducing the potential for operator errors, and driving deeper customer relationships and higher sales. You can create bulk emails formatted in plain text or HTML, run promotions, and send important updates about your products. Also, in compliance with anti-spam laws, customers can unsubscribe from the mailing list so that the merchant does not harass customers that no longer wish to be contacted.
Activation: In the Order Management System, visit Customers, then the "Mail Wizard" button. Or, segment customers first by performing an advanced search/sort of your criteria, then select the "Mail Wizard" button, and select "Search Results".
Hot tip: Zap your customers with personalized messages based on their buying behavior, and draw them back to your store by combining Nexternal's Advanced Search with our Mail Wizard. The search feature enables you to identify extremely targeted customer segments based on order history (number of orders, orders of particular products, orders within categories of products, order date, number of items, etc). With just a few clicks, the results shoot into the mail wizard and you are ready to send those customers a targeted message or coupon. Send emails with links that go directly to specific products in your online store or even a link to the store that automatically activates a coupon.
Benefits: Give your customers what they need to promote and drive more traffic to your store. Activating the "Tell A Friend" feature is yet another Nexternal tool to help make customer promotion effortless. When the shopper clicks on this button by a product, an email template is populated containing a link, description, and photo of the product, and a customized optional message from the shopper to the recipient. This feature is frequently used during the holidays with messages like, "Hey Mom, this is what I want for Christmas."
Activation: In the Order Management System, go to Layout / Main Layout / Edit / Visibility Rules.
Benefits: An affiliate program is a formal system for rewarding the people and companies who send you business. Affiliate programs are also extremely attractive because compensation is entirely performance-based and the program is extremely easy to initiate in Nexternal. Nexternal's system allows you to approve/decline affiliates, track each affiliate's sales & payments due, and set individualized commission rates. For those that want a more automated approach, Nexternal's system can work easily with two popular affiliate sites – Commission Junction and ShareASale. If you choose to work with these partners, they will market your affiliate program and manage the payments to your affiliates, for a setup fee and percentage. If you prefer to run your program exclusively through Nexternal, you will need to market and manage payments of your affiliate program yourself, but the capability to use the program is built into your system and thus already included in your monthly Nexternal fees.
Activation: In the Order Management System, go to the Affiliates section. Click "New" and fill out the form to sign up an affiliate. Or, click "Signup form" and link to the generated URL from your website. When a new affiliate applicant fills out the form, his/her information is automatically inserted into your Affiliates database with a Status of Pending. An e-mail is also sent to the Primary Contact to notify you of this new applicant. You may mark the new affiliate as Active and set an appropriate commission at your convenience.
Hot tip #1: You can allow affiliates to link directly to a particular product in your store by navigating to Affiliates / Affiliate Name / Affiliate Links / Other URL. Now replace the "EncodedURL" with any product link. Product links can be found at Products / Product Name / Product Link.
Hot tip #2: Affiliate links can also be used to track promo results, by setting up an ad (as opposed to an entity) as the affiliate, and including the affiliate link in the destination link of the ad.
Benefits: This integration allows you to quickly push customer data into Mailchimp email lists with a few clicks, and even automatically push updated customer and affiliate information into predefined Mailchimp Audiences (lists). The sync occurs every 10 minutes. Also, you can pass order data to Mailchimp, allowing for targeted mailings based on purchase history and automated drip campaigns based on purchase history. Wow! Take advantage of Mailchimp's advanced email marketing features, such as beautiful design templates, reporting and tracking features beyond those that are available when using the Nexternal Mail Wizard. The pricing is very affordable or even FREE based on the size of your mailing lists.
Activation: Follow the link in your Order Management System in Settings / Edit Compatible Software / MailChimp – click on the "Sign Up" link. Activate your Mailchimp account, and define an audience or two in Mailchimp. Then come back into Nexternal to push the appropriate customer list(s) into Mailchimp. Use the Advanced Search/Sort feature to select the customers you wish to push. To set up the integration between Nexternal and Mailchimp, follow the instructions in this Help Article.
Hot tip: Brainstorm potential automated drip campaigns and set them up in Mailchimp. Did you sell some earrings? Perhaps follow up with an advertisement for a matching necklace. Did you sell something consumable? Email customers before they run out, reminding them to return and place a simple re-order. Did your customers sign up for an event? Automatically send a reminder before the event occurs, and follow up with related product advertisements after the event. The possibilities are endless!
Customer Referral Program
Benefits: Turn your customer base into your own personal sales army! With ReferralCandy, your current customers earn rewards (cash or coupons) for sending you new customers, while these newly referred customers also receive a special discount. This is a great way to expand your customer base, as many double-sided referral incentive programs have proven to be very successful! You can also track the success of your program (number of invitations sent and read by customers, click-throughs, successful referrals, etc.) in a simple dashboard.
Activation: Sign up with ReferralCandy (two pricing plan options) and select Nexternal as your eCommerce provider. Visit this Help Article and follow the simple steps.
Hot tip: When choosing your customer rewards, we recommend choosing the Single-Use Coupons option to prevent coupon sharing. We also suggest setting the "Total Usage Limit" Parameter to 1 when you create these coupons in your Order Management System. Also, this site is handy for generating unique string values for single-use coupons.
Tracking Campaign Success
Tracking Campaign Success using URL Query String Parameters
Benefits: By tracking the success of campaigns, you can continue to improve your marketing approach. Use URL query string parameters to A/B test email campaigns, track the success of Google Ads, or any other form of digital marketing. By using these terms, you'll be able to see on the order level the campaign that generated the order. You'll also be able to use the Campaign Source Report in the Orders/Reports section of your Order Management System.
Usage: To simplify your life, our system uses the same query string parameters as Google Analytics! The easiest way to build URLs for tracking campaign success is to use this URL building tool. The query string parameters available to use include; utm_source, utm_campaign, utm_medium, utm_content, and utm_term. A sample URL might look like this:

https://shop.firstfairway.net/adams-micro-pima-tour-shirt-p62.aspx?utm_source=holidaypromos&utm_medium=email&utm_campaign=memorialday&utm_content=versionb
For more information, check out this Help Article.
Hot tip: If you are using Google Ads, the utm_term parameter will be automatically created and populated by Google Ads.
Merchandising and Promotional Tools
Benefits: Enabling customers to write reviews of your products can increase consumer confidence which is proven to increase your conversion rate. It also provides you with valuable customer feedback about your products. Rating info is also passed in the Google Shopping data feed and search engines are using this information in organic search rankings.
Activation: In the Order Management System, go to Reviews / Setup (button at the top). You can also add or remove this feature from individual products by going to the products section, selecting the individual product and clicking the blue edit pencil. Select/unselect the check box that says "Reviewable Product". Visit Layout / Main Layout / Edit / Visibility Rules for more options.
Hot tip: Set up review reminders to automatically email customers a few days (or any time period you set) after they receive their products. Offer incentives, such as a coupon on a future purchase, for completing a review. This could also work doubly in your favor – more reviews for your products, and more back-end sales for your store.
Related Products/Upsell Overlay
Benefits: One of the best known ways to increase your company's overall sales is to increase the average amount sold per transaction. Facilitate up-sales online by recommending similar or related products in your store. "May we recommend accessory X?," on a product detail page for Product Y. Activate the "Related Products Upsell" feature and give customers a popup related product message before they complete the checkout process.
Activation: In the Order Management System, go to Products, click on a product name. Scroll down the product detail screen until you see "Related Products". Click "Add" button to associate that product with others. To activate the Upsell popup feature, visit Layout / Edit Main Layout / Products and scroll down to Product Detail, where you'll see a dropdown box for "Related Products Upsell Overlay". Visit Layout / General Layout / Labels to edit the Upsell popup text or the Related Products (product detail) text. For more detail, check out this Help Article.
Hot tip: Smaller ticket items are more likely to sell as add-ons when customers have already decided to purchase something in a store. These are particularly effective when a customer receives an extra promotion, such as free shipping or a discount, when they reach a certain shopping cart volume. When choosing related products, mix similar products of scale, and less expensive products in your store's upsell.
Benefits: The Cart Addendum provides your company with an opportunity to tailor a dynamic message to a customer based on the contents of his or her shopping cart. It has a large range of potential uses, and can provide a powerful incentive for customers to buy more! An excellent use is notifying the customer that he/she is approaching an important threshold value at which a discount applies.
Activation: Settings / Edit Policies Addenda and Disclaimers / Cart Addendum. A coupon or discount will need to be set up separately (see eCoupons section for details). Our demo site, FirstFairway.com utilizes the Dynamic Cart Addendum to let customers know that they get Free Shipping on Orders over $75. The formula message in that site is: Wait! Add CURRENCY(SUBTRACT(75,ORDER_NET)) of items to your order to qualify for FREE Ground Shipping!
Hot tip: Set up a coupon or discount for free/discounted shipping based on a slightly higher-than-average order subtotal. Activate this feature to give customers one final nudge before checkout.
Benefits: Let's say that you compose some fantastic copy in an email about a specific product. The copy is so good that people will be sold from the email alone. How great would it be if you could have them add the product to their cart right from the email? With Add to Cart Links you can!
Activation: On the product detail screen in the Order Management System, you'll find three product links. One of them is the standard Add To Cart link. Copy it and use it in your next promotional email.
Hot tip: You can modify the value of the "AddQuantity" parameter to encourage people to buy more. You might have one link that says, "buy a bottle" and another that says, "buy a case." In the latter scenario, you would set AddQuantity=12.
Benefits: What better way to offer your customers a convenient service, while generating recurring revenue for your business? Once you activate this feature, customers browsing your store will see an option to subscribe to receive their favorite products automatically on a recurring basis at specified intervals. They can save time without having to place new orders, get a discount (optional) and count on you to keep their goods coming! You have the option to generate the reorders exactly when the customer wants them, or to synchronize subscriptions so that all recurring orders are placed on the same day, making order fulfillment more efficient. The system can also automatically email customers who have expired or declined credit cards, encouraging them to log in and update their information, and thus reducing customer service follow-up time!
Activation: Please see this Help Article.
Hot tip: Give customers a little more incentive to place a standing order, by offering a subscription discount!
Benefits: Posting responses to common questions about a product can significantly reduce the administrative overhead of responding to the same questions repeatedly. The additional information can also reduce the rate of product returns, and increase customer confidence, ultimately increasing sales.
Activation: In the Order Management System, go to Questions / Setup. Visit Layout / General Layout / Labels to edit the label text. To add/remove individual products from customer questions, select the product, click the blue edit pencil, and check/uncheck the "Allow Questions" box. Visit Layout / Main Layout / Edit / Visibility Rules for more options.
Hot tip #1: Keep track of questions your company receives through every sales channel – phone, email, web etc. Post relevant questions to your store, even if they are not received via the web. Read your customers' questions and product reviews on a regular basis, as these can provide deeper insight into customers' needs and spark ideas for additional products to add to your store.
Hot tip #2: Customer questions can be a great way to gain insight on how to improve your product descriptions so that customers have enough information to make a buying decision on the spot.
Hot tip #3: For best results to increase your sales, remember to answer customer questions quickly, as online shoppers have a very high expectation of immediacy.
Benefits: Offering coupons is an excellent way to drive your company's back-end sales and convert one-time customers into repeat customers. The Nexternal eCommerce Platform allows merchants to create very sophisticated coupons, including or excluding certain products, categories, customer types, etc. Merchants can set up percentage-off coupons, flat rate coupons, free shipping coupons, free product with purchase coupons (which works really well), etc. Coupons can be set for a specific number of uses or can expire after a certain date.
Activation: In the Order Management System, go to Coupons, then the "New" button at the top. For a complete overview of the coupon functionality and setup options, see this Help Article. It references all the available step-by-step guided tutorials, including a coupon setup page tour, that will give you all kinds of great ideas.
Hot tip #1: Clear excess inventory by running a coupon promotion on an overstocked item. Use the advanced search/sort feature to identify the most relevant customers based on purchase history; use the mail wizard to contact them; and use the reporting feature to track the success of your campaign.
Hot tip #2: If you want your customers to be able to share coupons with their friends on social networks, visit Settings / Edit Compatible Software / Social Networking / Coupon Sharing and check the relevant social networks.
Hot tip #3: If you are sending coupons out via email, consider including the URL with the coupon code embedded so that the customer doesn't need to enter the code.
Benefits: Some products just hit the market right at the sweet spot. Put the spotlight on your most popular products and add more fuel to the fire, by creating a customized widget that pictures your best-selling products in real-time. The widget is created when you customize particular fields in your Order Management System, and add a small snippet of JavaScript (the Script Code) to the desired webpage, at the desired location on the page.
Activation: In the Order Management System, visit Products / Widget. Adjust the settings via the fields on the left side of the screen as desired, then click the Save button. Click the Get Script Code button and copy the displayed JavaScript code into the desired webpage, at the desired location on the page. Minimal HTML knowledge required.
Hot tip: Use Nexternal's demo B2C store, FirstFairway, as a basic starting point for styling the widget. The styles for in this example can be found here in this css file: http://www.firstfairway.com/widget2.css
Benefits: It is no secret that customers like to feel exclusive from time to time. Nexternal's Category Link Elevation and Product Link Elevation features enable you to hide categories and products from the general public and make them available only to people that have the direct category or product link. This is typically done through an email blast. This can all be done without the customer having to log in first.
Activation: In the Order Management System, edit an existing category or product that you want to promote just to your select group. Set the system so that visibility is not available to your default customer type. Check the Category/Product Link Elevation Checkbox and click "Next" to commit your change.
Hot tip #1: Be sure to mention in your email that the product is only available to select customers. Also, keep in mind that if an order is not completed during the shopping session in which Category Link Elevation is activated, the elevated visibility persists for the customer for up to 30 days, along with the customer's Shopping Cart.
Hot tip #2: Secret links are also a great tool for new customer acquisition. For example, let say you run a banner ad on a third-party website related to your products, hoping to drive some new customers to your site. You may want to offer them higher discounts than you might normally offer, and you probably won't want your existing customers to see these deeper discounts. Simply use a secret link in the banner ad which leads to the heavily discounted offers, and only people who click through your banner ad will see the deep discounts!
Benefits: Loyalty programs are a great way to entice existing customers to come back and order from your business rather than the competition. With Nexternal, loyalty points can be accumulated and redeemed both online and in-person if you are using our mobile point of sale system, TrueCommerce Engage.
Activation: In the Order Management System, visit Settings/Edit Site Options and scroll down to the Loyalty section. Check both Enable Customer Loyalty Earnings and Enable Customer Loyalty Redemption. For more information about to set up and manage the Loyalty Program, check out these articles in the Support Center.
Hot tip #1: If you are unsure as to what to enter for earnings ratio and redemption ratio, a fairly standard practice is to use 1 for the earnings ratio and .01 for the redemption value.
Hot tip #2: If you use Customers/Mail Wizard to send bulk emails, you'll notice two replacement values of LOYALTY_POINTS and LOYALTY_VALUE that you can leverage in marketing email campaigns.
Hot tip #3: The Loyalty Program has been updated so that it can also function as a Credit Memo system. Now merchants may use it for a Loyalty Points program, a Credit Memo system, or both, by customer type. Learn More.
Auto-Add-to-Cart Triggers
Benefits: Execute effective "Buy X Get Y" promotions by making the "Get" product(s) automatically show up in your customers' carts when they add the "Buy" Product(s). This automated add-to-cart functionality eliminates customer confusion, minimizes the number of clicks required for purchase, and minimizes fulfillment errors because all line items show up on the order.
Activation: Set up the trigger on the "Get" product and your auto-add preferences by following the steps and downloading the guide referenced in this Help Article.
Hot Tip: In addition to "Buy X Get Y" promotions, Auto-Add-to-Cart triggers can also be used to effect the addition of a mandatory fee (such as a recycling fee), or the addition of a required related product (such as a cable that is required with equipment.)
Benefits: The Buy Again feature makes it easier for your customers to purchase their favorites from you again and again! When this option is in use, an active customer who logs into the storefront may visit a Buy Again page, which displays all of the products the customer has ordered previously. This feature is ideal for clients selling consumable products. It offers more convenient navigation and higher conversions because it helps shoppers find items they have already purchased and allows them to complete their purchases quickly.
Activation: To activate in your OMS, visit Layout / Main Layout / Categories / Buy Again. For more information refer to this Help Article.
Hot Tip: If your store displays left navigation, set the Buy Again category to appear at the top of the list to make it easy for your customers to see it. If you do not display left navigation in your store, be sure to add the Buy Again category link to your primary level top navigation.
Benefits: Buy Now Buttons not only provide a smoother and faster checkout experience, but also allow shoppers to anticipate a fast checkout up front during the shopping process, which may influence their conversion. When a shopper clicks the Buy Now button for a product, rather than adding the product to cart and staying on the same shopping page, the shopper is immediately taken to a fast checkout experience to complete the purchase of that product. If the shopper is logged in, they just need to confirm their saved shipping and billing details and click submit. If they are new, they can quickly enter their details and check out.
Activation: Activate this feature for both desktop and mobile in Layout / General Layout / Visibility Rules / Buy Now. You may modify the "Buy Now" label text in Layout / General Layout / Labels. Finally, you may also select a button style in Layout / Edit Buttons. For more information refer to this Help Article.
Hot Tip: Activate this feature in a Staging Layout prior to activating it in your live store, to ensure it displays properly prior to taking it live.
Benefits: The Recently Viewed Products feature displays a running list of products on the product detail pages that the shopper has recently visited, making it easier for casual shoppers to find and purchase items in which they have shown interest during the current shopping trip. Merchants can control the maximum number of Recently Viewed Products to display on the page.
Activation: To activate, navigate to Layout / Main Layout / Products / Use Recently Viewed Products. Configure maximum number of Recently Viewed products that you wish to display on the page and the number of days the system will maintain the list of recently viewed products (maximum 30 days). The display label may also be customized. For more information refer to this Help Article.
Benefits: The QuickShop feature allows browsing shoppers to obtain more detailed information about a product, select a variant, and add the product to cart, without navigating to a product detail page and away from their browsing. When a shopper hovers over a product image on a product list view (such as a category page), a "QuickShop" banner will display across the lower portion of the product image. Clicking on the banner loads a new window on the page, where important information about the product is displayed, such as variants and additional images (if applicable), as well as the Add to Cart button.
Activation: Activation for the QuickShop feature is in Layout / Main Layout / Product List / Use Quick Shop. For more information refer to this Help Article.
Hot Tip: Activate this feature in a Staging Layout prior to activating it in your live store, to ensure it displays properly prior to taking it live.
Benefits: Providing a "Favorites" list or wish list gives your customers the ability to create a save for later list to allow shoppers to browse now, save their selections, and buy later with ease. When the Favorite Products feature is activated, customers browsing the store can add products to their personal saved list by clicking on an icon on the product image (product list view) or by clicking an "Add to Favorites" button (product detail view), and then return to that list later on.
Activation: Activate this feature by selecting the "Use Favorite Products" box in Layout / Products / Product List / Use Favorite Products. Also select the icon you wish you use (heart, notepad, etc.) as your Favorite Products icon. Each icon has an active and inactive state, so the shopper may easily discern which items are currently in their Favorite Products List from items that are not. When active, this functionality will apply to every product in the store. Learn More.
SMS and Email In-Stock Notifications
Benefits: In-Stock notifications increase revenue on purchases of back-in-stock items. Now more than ever it's critical to proactively and quickly announce product availability to customers requesting notification. Merchants may allow customer requests for notifications via email, SMS, or both, to communicate with their customers in the manner best suited to each customer.
Activation: To activate email in-stock notifications, simply select the desired Boolean options per the email in-stock notification instructions in this Help Article. To activate SMS in-stock notifications, simply sign up for an account with third-party CDYNE (low rates apply) and then contact your TrueCommerce Nexternal support representative (as specified at the top of the Settings section in the OMS) to set it up for you, per the SMS in-stock notification instructions in this Help Article.
Hot Tip: More and more shoppers today prefer SMS to email notifications. SMS is most effective at recapturing lost revenue on back-in-stock items, in part because of generational communication preferences, in part because of the higher urgency SMS creates, and in part because there is less noise in most people's message apps than there is in their email inboxes.
CartStack Cart Abandonment
Benefits: About 90% of your shoppers browse around & bounce without taking action. And 74% of those that do start to check out, will abandon their cart before completing their purchase. With CartStack's sales recovery software, you'll reengage lost shoppers with multi-channel messaging that brings them back to complete their purchase… automatically! With CartStack, multi-Channel recovery campaigns like cart & browse abandonment emails, SMS text message reminders, and push notifications are perfectly timed & personalized to help you recover around 20% of abandoned carts and other lost customers.
Activation: Simply sign up for a CartStack Free Trial Here. Then follow the easy steps in the CartStack Setup Guide for TrueCommerce Nexternal customers. Learn More.
Hot Tip: While SMS abandoned cart messaging through CartStack is optional, we highly recommend it for even better results over email messaging.