Strengthen Supplier Partnerships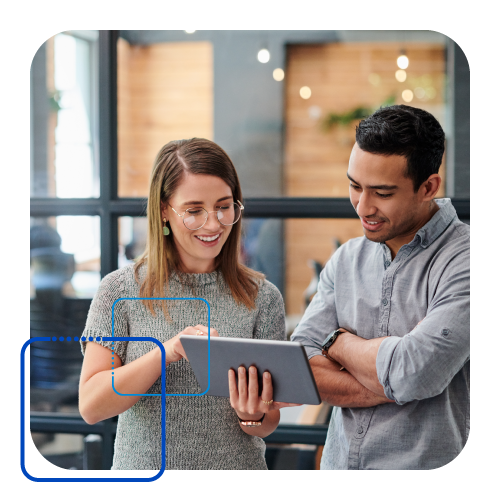 Automate the Management of Sourcing Inventory
To do business in every direction, you need visibility into demand patterns and inventory availability so you can meet delivery expectations and drive decisions across the value chain. This makes efficient collaboration with your supplier network an absolute necessity.
The challenge has always been onboarding and then managing compliance across dozens to thousands of suppliers within their diverse systems. Leveraging decades of supply chain and integration expertise, our managed service approach streamlines supplier enablement and eliminates IT and staffing worries—so you save time and money while improving supply chain visibility.
The TrueCommerce commerce network provides EDI connectivity to thousands of suppliers worldwide, plus an easy-to-use portal and OCR capabilities for suppliers that choose not to use an EDI translator. TrueCommerce makes it simple and cost-effective for you to ensure your suppliers are compliant, achieve outstanding adoption rates and enjoy the highest level of integration and collaboration with your supplier community.
Save Time and Money
Automate the exchange of electronic documents between your business systems and those of your suppliers
Get full visibility on all transactions, including order status, inbound deliveries and invoices; plus reporting on supplier performance, onboarding status and more
The powerful, secure platform scales to handle any volume and complexity of transactions, with support for all standard formats and protocols
You've Got Options
Trade electronically with all your suppliers, whatever their technological maturity
Suppliers can use PDF-to-EDI, a supplier web portal (web EDI) or fully integrated EDI
Minimize changes to current suppliers business processes for a smooth transition
We've Got You Covered
Your dedicated TrueCommerce implementation team manages the entire onboarding process using a proven methodology
TrueCommerce also handles all support inquiries from your suppliers on your behalf
Each implementation is tailored to the customer's unique requirements on an ongoing basis