Outdoor and Sporting Goods
As an outdoor and sporting goods brand, your business is under more pressure than ever to perform. Today's consumers want easy access to a wide variety of products on shelves, and rapid delivery for online orders. They want to be able to connect with brands directly and are increasingly shopping for their outdoors and sporting gear online. To keep up, outdoor and sports supply businesses need to be able to manage a complex supply chain, sell via more channels, and respond quickly to market changes. 
Outperform the Competition with an Integrated Supply Chain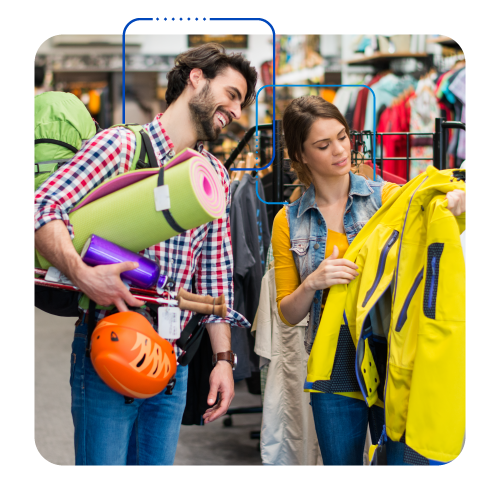 Disjointed systems work against your business and stop you from achieving these goals. While manual processes waste valuable time, a lack of visibility leaves your brand vulnerable to supply chain disruptions and market shifts. At the same time, repetitive data entry creates order errors that can impact your retail relationships and consumer brand image.
To win in the supply chain, you need to team up with the best in integrated technology. TrueCommerce's innovative Foundry Platform is purpose-built to help you save time, reduce costs, increase speed, and scale your business. Our integrated applications cover all your supply chain needs, from EDI, to eCommerce, to collaborative replenishment, to shipping. Powered by a single user interface and supported by near real-time data, you can make sure your business always operates at the top of its game.
TrueCommerce Supply Chain Solutions for Manufacturing Brands