EDI Integration for Intuit QuickBooks Pro and Premier
The Highest Rated EDI Provider on QuickBooks Desktop Apps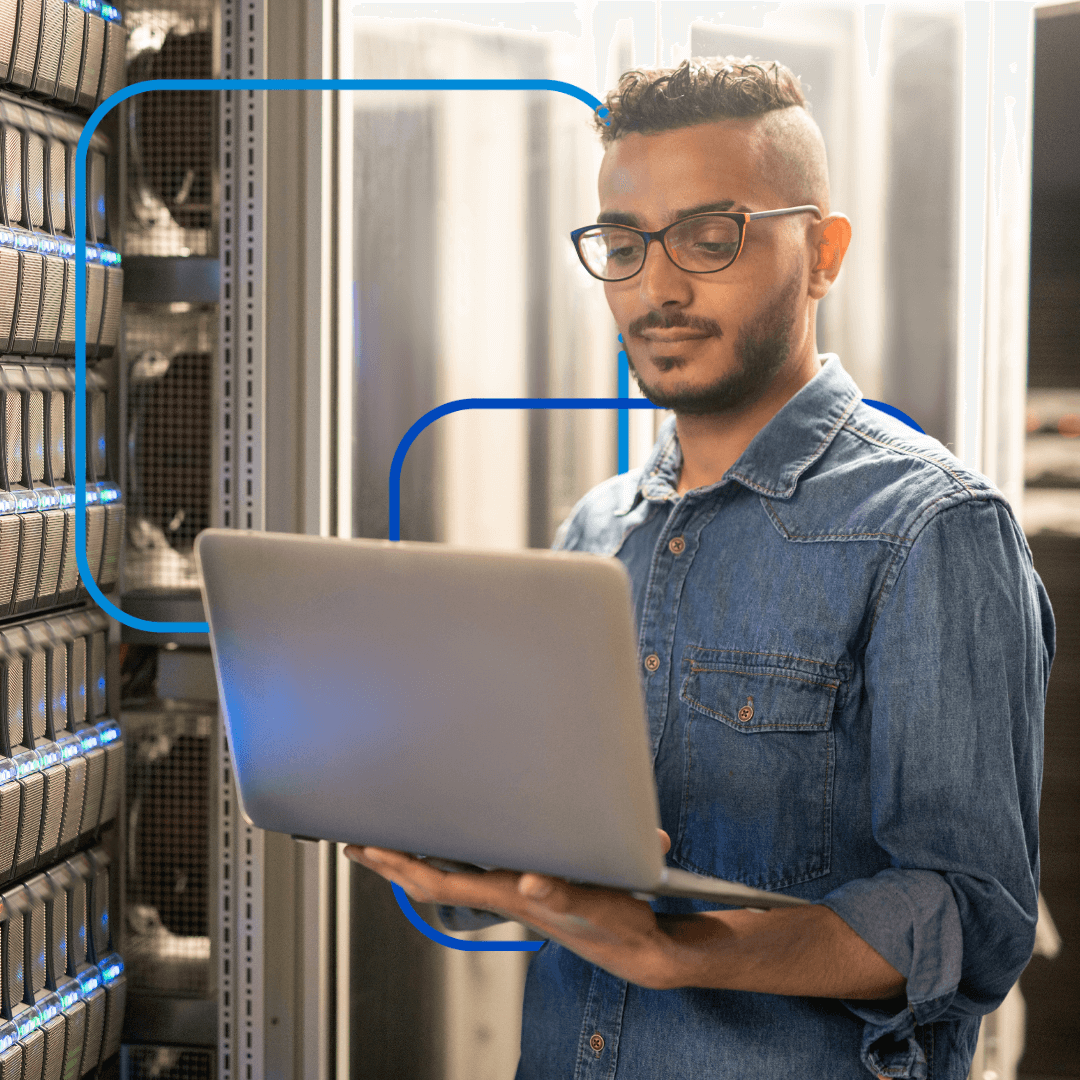 Improve Efficiency and Get More Value from QuickBooks with Integrated EDI
TrueCommerce has been a trusted partner serving the QuickBooks community for more than fifteen years. You can rest assured that our reliable, affordable and flexible TrueCommerce EDI solution can accelerate your growing transaction volume, improve your customer service levels, and ensure you comply with the EDI requirements of all your trading partners.
Our EDI integration for QuickBooks Pro and Premier is delivered as a cloud-based, managed service. It comes with everything a growing business needs to streamline sales and purchase order transactions, as well as communications with a 3PL or remote warehouse. The user-friendly interface and easy configurability help minimize rekeying of data-enhancing business efficiency and transaction accuracy, while freeing staff to perform other work.
Accelerate Document Processing
Integrate EDI with QuickBooks to save time and eliminate errors associated with processing documents by hand
Generate invoices and sales orders automatically in QuickBooks from inbound POs (EDI 850/875)
Transmit outbound invoices (EDI 810/880) from QuickBooks quickly and easily
Integrate credit memos and EDI 820 remittance advices to automatically reconcile your invoices paid in QuickBooks
"Looking at the integration between our accounting and EDI systems and our 3PL warehouse, as well as our connectivity to our major customers and our ability to serve them, we have a pretty good solution right now."

Kyle Clifton
Supply Chain Manager
H-2 Pharma
Connect to 3PLs and Suppliers
Fulfill orders more efficiently and with fewer errors in QuickBooks Premier by converting sales orders into EDI 940 warehouse shipping orders automatically
Integrate the EDI 945 warehouse shipping advice with QuickBooks Premier to generate invoices automatically
Integrate inbound invoices and outbound POs to automate transactions with suppliers
Create bills in QuickBooks via inbound invoices to create a highly efficient process that reduces manual effort
Automatically Prevent Errors
The EDI solution automatically verifies that required data is entered correctly, and notifies you about incorrect fields before transmitting documents
Your EDI solution can automatically check that unit prices and other items on incoming orders align with data in QuickBooks.
For sales orders created in QuickBooks, the EDI solution can confirm both the item number and customer ID fields.
Verifying the correctness of documents helps reduce errors and chargebacks, and speeds up order turnaround time
"With our previous EDI provider we got chargebacks on a regular basis because inevitably we made errors typing in all those tracking numbers and so on. When you get a chargeback, the profit margin on that purchase order goes to zero, especially on a smaller order. I haven 't had one single problem since we started using TrueCommerce. Not one error, not one chargeback."

Pat Magee
Logistics Manager
Claudia's Canine Cuisine
More Prepared for What 's Next
Meet any internal system preference or customer requirement while eliminating even more manual effort, thanks to built-in support for custom fields.
The TrueCommerce EDI "plug-in" architecture allows businesses to change or update their ERP or accounting system while keeping the rest of the EDI environment intact.
Innovative TrueCommerce integrations can connect QuickBooks Pro and Premier with your web storefront and top global online marketplaces.