Get the Drop on Drop Ship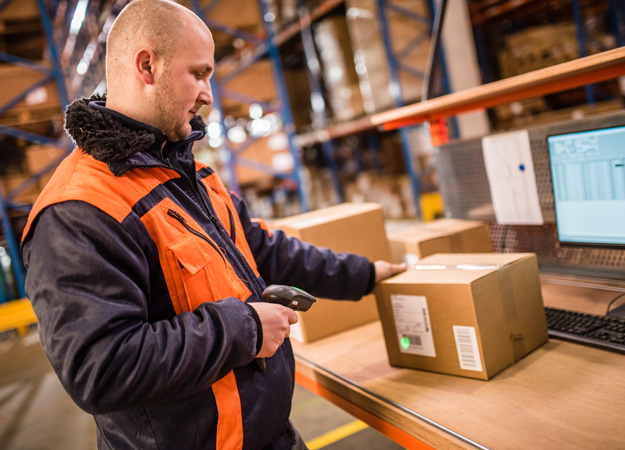 Grow Your Sales with Advanced Drop Ship Capabilities
Drop ship programs represent a huge opportunity for brands, wholesalers and distributors to grow their business across dozens to hundreds of channels. But to eliminate barriers to onboarding new drop ship programs and channel relationships, you need a unified view of orders across all demand channels, from receipt to delivery.
TrueCommerce's integration capabilities connect online orders, order status, shipment status, tracking information and inventory data from all your channels with your key business systems—not just your ERP, but also your eCommerce, shipping, and even warehouse management (WMS) systems.
Now you can aggregate drop ship and other order data in your business system to enhance operational efficiency and drive faster fulfillment—without dealing with multiple, single-channel solutions or worrying about custom integrations.
This unified order management capability creates operational efficiencies that help you deliver a consistent experience to customers, regardless of demand origination. With TrueCommerce, you can optimize sales performance and inventory allocations across channels while managing for unique fulfillment requirements, such as meeting customer-specific deadlines.
Connect with New Retail Channels
Join drop ship vendor programs from the world's largest retailers, e-tailers and online marketplaces.
Automatically exchange transaction and inventory documents with trading partners, including POs, ASNs, and invoices
Connect with top retailers like Walmart, Target, Home Depot and hundreds more

Add new trading partners in days, not months
Meet & Exceed Partner Expectations
Easily meet diverse trading partner requirements to ensure an exceptional customer experience.
Automatically print compliant packing slips and shipping labels
Instantly send order acknowledgment documents to retailers
Get the right operational analytics to cut costs, improve agility and profitability and outflank competitors
Empower your business with intelligent dashboards featuring role-specific key performance indicators (KPIs)
Process More Orders, Faster
Expedite order processing by integrating your EDI with your ERP, eCommerce platform and major marketplaces.
Provide near real-time shipping updates to maximize customer satisfaction
Eliminate multiple vendor portals with the TrueCommerce Foundry integration gateway
Ensure accurate, synchronized data across your business systems
Put More Links in Your Supply Chain
Increase inventory and order visibility across your supply chain for better collaboration between suppliers, distributors, and customers.
Share data on stock availability, order status and product changes with trading partners
Take control of replenishment with vendor managed inventory (VMI)
TrueCommerce University
Learn more about your TrueCommerce solutions through mini-courses that will teach you best practices, tips and tricks for more successful drop shipping. You can also deepen your knowledge of EDI with video courses and quizzes that help you internalize what you've learned.