Effortless Supplier Onboarding with TrueCommerce Managed Services
Easily exchange documents electronically with all your suppliers, whether or not they use EDI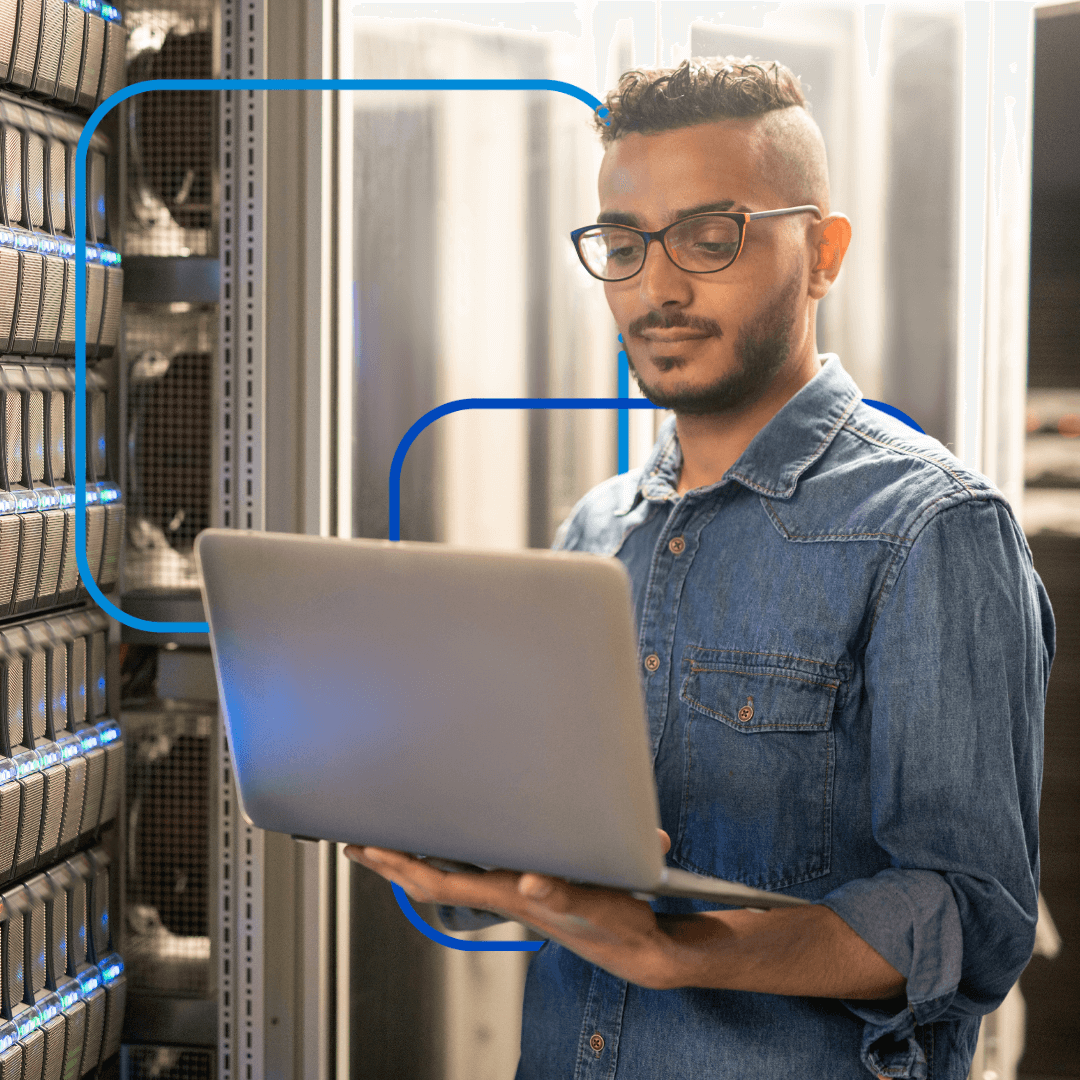 Rapidly Onboard Suppliers with Comprehensive Managed Services
Supplier onboarding can be complex and time-consuming, especially when many suppliers are involved. At the same time, efficient communication with suppliers is crucial to gain the supply chain visibility you need to do business in every direction.
Outsourcing to an expert partner offers an effective solution to the scalability and integration challenges inherent in supplier onboarding efforts. Serving as an extension of your team, TrueCommerce provides the B2B integration infrastructure and staffing bandwidth to power the successful implementation and ongoing management of your supplier onboarding program.
Our TrueCommerce OneTime end-to-end managed services solution includes outreach, facilitation and management of the entire program. We even handle ongoing change management and support for your supplier community.
OneTime is a faster, more secure and more cost-effective way to build a supplier onboarding program that drives reliable sourcing and an optimized procure-to-pay cycle—strengthening your trading partnerships and increasing profitability across the board.
Truly Managed Services. For every business too busy to DIY.
With TrueCommerce OneTime you're:
More connected: Quickly enable your entire supplier community to exchange digital documents with you
More supported: Increase the speed and accuracy of information exchange with suppliers for more timely decision-making and improved business agility
More prepared for what's next: Liberate your IT staff to focus on higher-value activities, while maintaining full operational control
Expect Success, Accept Nothing Less
Our supplier onboarding process has been proven and refined over almost two decades of experience with hundreds of organizations of all sizes
Your program is tailored to your unique, dynamic requirements
The TrueCommerce managed service desk functions as the main point of contact for both you and your suppliers, providing expertise on-demand to keep documents flowing
"We had a very smooth implementation and I've been very happy with our support experience… TrueCommerce has made things very simple for us."

Brad Fisher
VP of Information Technology
Xperience Restaurant Group
Win in Every Direction
From requirements gathering to ongoing change management, the OneTime service supports your supplier community
Testing and training for suppliers help ensure your B2B integration initiative is minimally disruptive to their operations
Proactive monitoring of all system infrastructure and message processing, along with data validation, data maintenance and error resolution, helps resolve issues quickly before they impact business relationships