B2B eCommerce for the Sporting Goods Industry
Revolutionise B2B sales with an accessible and intelligent B2B eCommerce Platform
Sporting Goods B2B eCommerce Platform
With sporting goods B2B buyers increasingly expecting a frictionless order process similar to B2C eCommerce, now is the time to invest in one of the fastest growing sales channels in the world. The TrueCommerce B2B eCommerce platform is trusted by sporting goods companies such as Madison, the European market-leading distributor of cycles, parts and accessories, to deliver a superior customer experience and accelerate growth.
Order anywhere, anytime
The low average age of sporting goods B2B buyers is fuelling a growing demand for distributors and wholesalers to provide a streamlined and flexible ordering solution whereby orders can be made quickly and in many cases outside of normal working hours. This change in behaviour is driving many buyers to move to suppliers who can fulfil these requirements rather than maintaining legacy phone based processes. The TrueCommerce B2B eCommerce software solution streamlines the whole ordering process by providing a fully responsive mobile experience where large complex orders can be placed easily as well as a self service facility for managing orders and paying invoices.
Removing sales barriers with limitless catalogues
The TrueCommerce B2B eCommerce solution easily translates complicated offline product information with support for super sized catalogues with millions of SKUs that contain rich content such as videos, 360 views and customer reviews, whilst catering for configurable products with multiple variations within the ordering process. The TrueCommerce grid ordering tool also allows for assorted volumes of different product variations to be ordered at the push of a button making the ordering process as simple as possible.
Integrate your B2B sporting goods storefront with your back office system for increased efficiency and visibility
Connect your B2B eCommerce storefront to your accounting, WMS or order processing systems to improve efficiencies and remove the need for rekeying, whilst increasing visibility across your business. The TrueCommerce B2B eCommerce software solution has comprehensive integration capabilities with a powerful framework which allows for rapid integration with business systems including SAP, Sage, Microsoft & Oracle.
The right price everytime
The costing schedules associated with sporting goods can often present challenges when selling products in bulk if the right tools aren't available. The TrueCommerce solution provides the ability to add price breaks which encourage higher than average order values (AOV). Combined with user based pricing, eCommerce customers can be configured to see bespoke pricing and price breaks based on their company or location. Finally, a sophisticated promotions engine provides another tool to drive sales with ease, enabling you to present relevant promotions, to the right customers, at the most appropriate time.
Empower the onward sales process
In many cases your customers will be reselling your products on their own eCommerce stores and will require accurate product information and rich content to enable the resales process. The TrueCommerce solution makes this process easy, allowing customers to select products by category (for example, sport) or brand and download the imagery and product data feeds they need to populate their systems. This data can also be published into a PDF catalogue which can be distributed or printed by the sales team.
"TrueCommerce have been a long term strategic partner to us for over a decade, the depth of functionality in the B2B platform has allowed us to be a sector leader and the majority of our business is now transacted online through the TrueCommerce solution."Richard Hopfl
Head of IT
Madison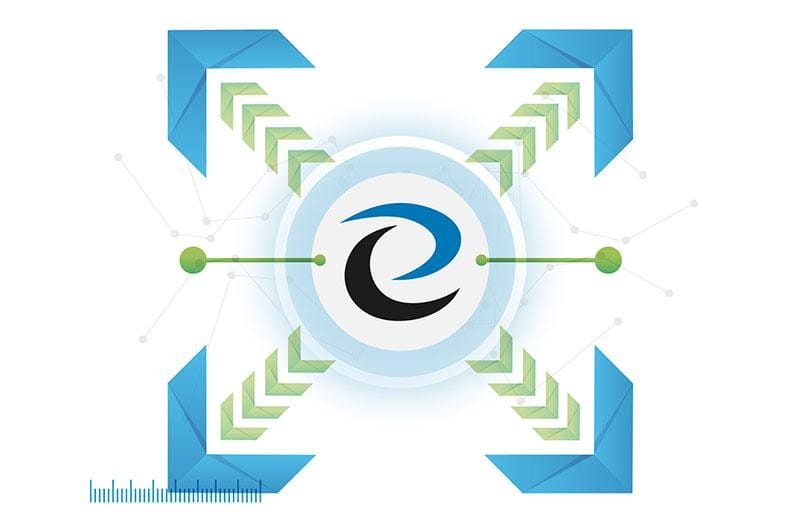 Capture all your B2B orders on one platform
TrueCommerce enables you to capture all of your B2B orders on one single platform, increasing efficiency and visibility across your supply chain.
Our B2B eCommerce solution is ideal for your smaller customers that do not use EDI, however if your clients include large corporations it is likely you need to trade with them via EDI (electronic data interchange). As well as our market-leading EDI solution, we also have a PDF order processing solution ensuring you have a solution for trading with all your customers regardless of their size or technical footprint.
All of your orders regardless of how they are received are converted into a standard digital format and sent to your business system for processing.
The sporting goods eCommerce platform
Here are some reasons why leading companies in the industry have chosen TrueCommerce as their sporting goods eCommerce platform provider:
– All orders can be captured though a single sporting goods B2B web platform
– All channels to market and supply chain data can be unified on one platform through one connection to one provider
– Our global trading partner network makes it quick and easy to connect to the entire supply chain
– Our sporting goods eCommerce platform is recognised and trusted by leading manufacturers, wholesalers and retailers across the globe