Functional Acknowledgement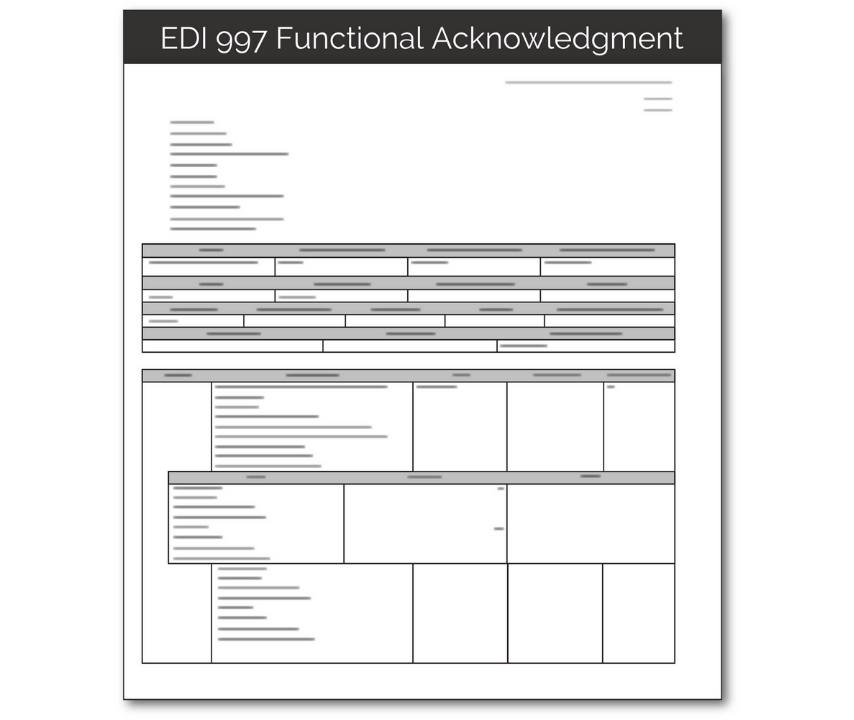 What is an EDI 997?
EDI 997, also known as a Functional Acknowledgement, is used by trading partners to confirm the receipt of other EDI documents. EDI 997 is usually fully automated and lets the sending party know that an EDI transaction was received by their partner's EDI translation software.
EDI 997 documents follow the x12 format set by the American National Standards Institute (ANSI), a not-for-profit organization that regulates EDI formats in the U.S. For businesses using the EDIFACT standard, the equivalent of EDI 997 is the CONTROL message.
What are the Essential Components of EDI 997?
Normally, EDI 997 Functional Acknowledgements are very basic documents. The main elements in an EDI 997 are:
Received EDI transaction code
Indication of acceptance, acceptance with errors, or rejection
List of erroneous elements and reason for the error(s)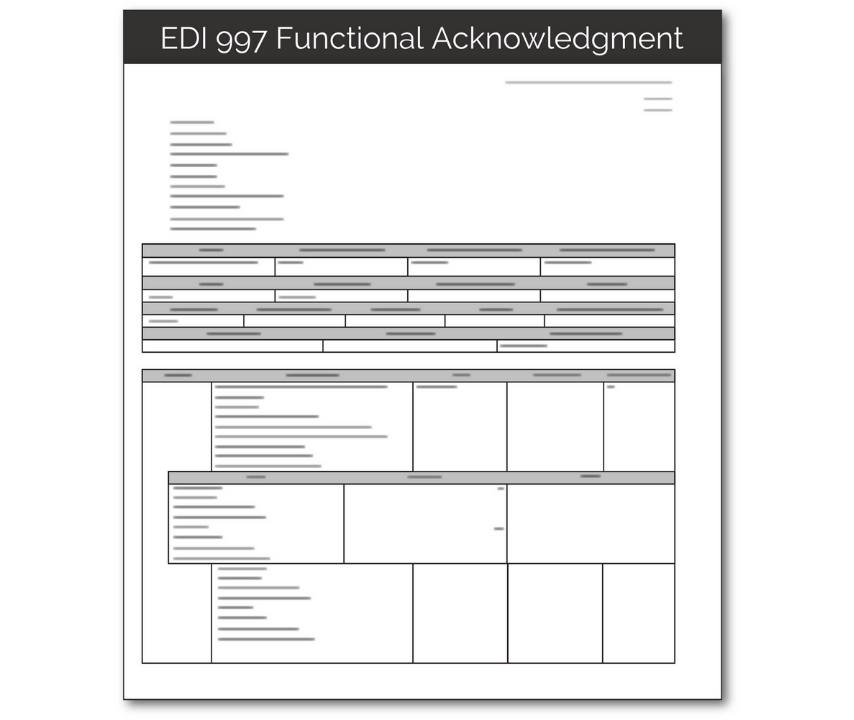 How do I Use EDI 997?
In most cases, businesses choose to fully automate EDI 997, triggering a new EDI 997 document every time an EDI transaction set is received. For example, when your EDI software receives a new EDI 850 Purchase Order, it can automatically send a Functional Acknowledgement to let the buyer know you've gotten the order.
It's important to note that EDI 997 only communicates the receipt of a document by another company's EDI software. While a 997 can reject another EDI document due to syntax errors, an accepted document does not indicate that the document has actually been viewed by a person or processed by their internal business systems. Additionally, EDI 997 does not indicate whether the partner accepts, rejects, or needs to make changes to the details within the document. For this, the trading partner will need to send a corresponding EDI request for changes or reach out to the sender directly.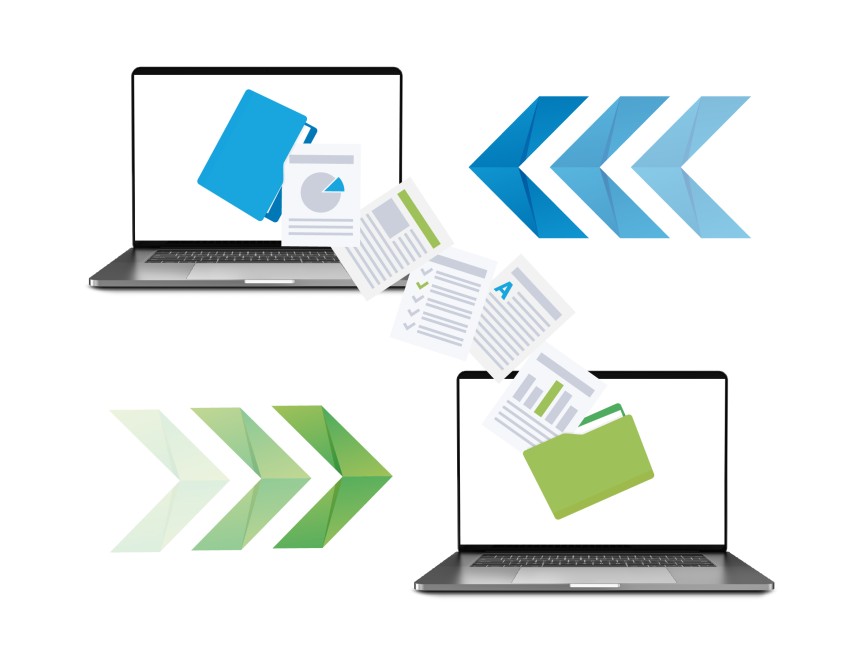 What are the Benefits of EDI 997?
First and foremost, EDI 997 ensures that other EDI documents are being properly received by a trading partner's systems. It creates an audit trail that can be useful during reconciliation if needed and helps to streamline order processing communications.
EDI 997 can also let the sender know about syntax errors in their documents. By rejecting or pointing out such errors, EDI 997 gives the sender a chance to fix their other documents, before they are seen or dealt with by the recipient. This helps reduce delays and discrepancies which can have a negative impact on trading partner relationships.