EDI Provider – What You Need to Know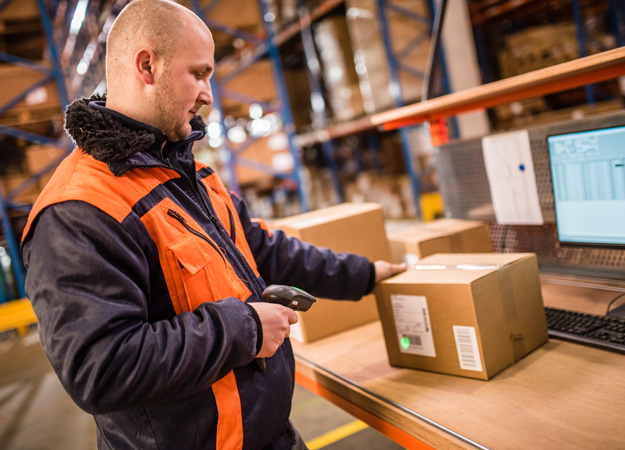 Today's market requires companies to communicate vast amounts of information between partners along the supply chain. Manual processes and paper documents make communication inefficient and limit business growth. Some companies need to complete a digital transformation if they want to accept new business and expand their trading partnerships.
Many companies use electronic data interchange (EDI) systems to solve problems related to exchanging information with suppliers and partners. With EDI software from an EDI provider, companies can streamline data processing and improve productivity. Learn about EDI software providers and how you can select the right one for your company.
What Is an EDI Provider?
An EDI provider is any company that makes available EDI software or services. Some EDI providers, like EDI VANs and EDI Service Bureaus, concentrate on services. Providers may also offer EDI software, either alone or supported by services.
Some EDI providers may address specific vertical markets, while others provide software or services for multiple company types, including enterprise organizations and small and mid-sized businesses. For a company brand new to EDI, one of the first and most crucial decisions is selecting the right EDI solution provider.
Selecting Your First EDI Provider
Most businesses begin trading via EDI out of necessity. Typically, major retailers or trading partners require companies to be EDI compliant to conduct business with them. Many small and mid-sized companies may not be very EDI savvy and have a very low volume of EDI transactions. For this type of organization, a full-service EDI provider may be the best starting point. Cloud-based EDI solution providers using managed service models are a cost-effective way to get started with EDI without needing maintain on-premises servers or hire full-time EDI experts onto your team.
As your use of EDI changes, you may find the need for a different EDI business partner, especially if you are upgrading your ERP system and want to leverage an EDI data integration for that ERP. Understanding how and when to transition to a new EDI provider can be crucial to ensuring you get the most from your EDI platform investment.
Knowing When to Transition to an EDI Provider
How do you know when its time to switch to a new EDI solution? The answer is going to vary on your business, your current vendor's EDI offering, and your specific EDI needs. As a general rule, you should consider three key factors:
Business Growth: How fast is your order volume growing? Will you need to upgrade your systems again in a few years? If your company is scaling rapidly, you need a system that can keep up with your growth and provide complete supply chain visibility.
Cost: How much are you spending per year on your current EDI provider? You could be overpaying for ineffective services. Compare your existing EDI solution expenses with the total cost of ownership of a new solution.
Integration: Finally, consider how many trading partners you have or could have using EDI. How will you communicate with each of these partners? How much will it cost to maintain your connections? Manually transferring messages between systems is time-consuming. An excellent solution is EDI integration with your business system, which lets you connect with trading partners faster.
By considering all three of these factors, you can quickly build a pay-off formula to determine if you should consider new EDI software from a provider.
Partner With TrueCommerce
An EDI provider offers a valuable solution to your company's EDI needs. Whether you're a manufacturer, 3PL, or another part of the supply chain, TrueCommerce provides a fully managed EDI service that can improve your trading partner communications. Our software has advanced integrations for a global commerce network to connect you with every entity and partner. We also have a team of in-house EDI specialists offering 24/7 customer service support so you can concentrate on your business's core tasks.