TrueCommerce Services Agreement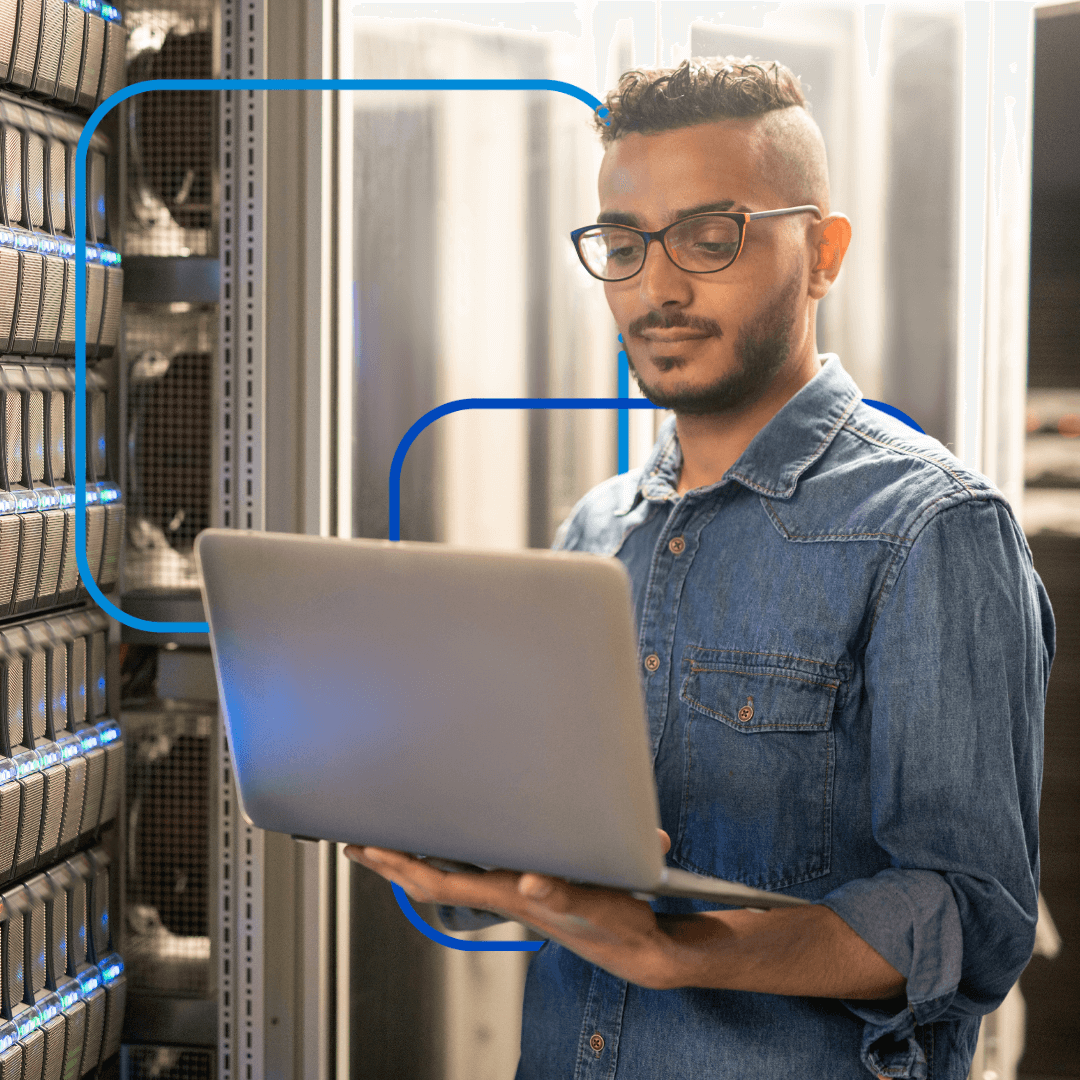 TrueCommerce Services Agreement
Last Modified: January 3, 2023
These terms and conditions are incorporated by reference into your Order Form(s) and together form the Agreement.
1. DEFINITIONS
Capitalized terms that are not defined in context shall have the following meanings:
"Affiliate" means an entity controlling, controlled by, or under common control with a party.
"Confidential Information" means information provided by a discloser that is marked confidential or that a recipient should reasonably know is confidential information. Pricing and product plans of TrueCommerce provided to Client prior to entering into this Agreement are Confidential Information of TrueCommerce. Confidential Information includes copies, summaries and other derivatives of Confidential Information provided by a discloser. Client Data is Client's Confidential Information. The nature, features, functionality, and performance of all Services constitute Confidential Information of TrueCommerce.
"Client" means the entity identified as Client on an Order Form.
"Client Data" means all data and information generated, provided or submitted by or on behalf of, Client in connection with the Services. As between the parties, Client owns all Client Data. Statistics are not included in Client Data.
"Deliverable" means the work product from the performance of Professional Services or any item identified as a Deliverable in an Order Form.
"Documentation" means user manuals and online help materials related to Services that are contained in or accompany the Services or that are otherwise made available to Client by TrueCommerce.
"EDI" means electronic data interchange or similar transactions that transfer data from one computer system to another by standardized message formatting, without the need for human intervention.
"Effective Date" means the Effective Date indicated on the applicable Order Form.
"Professional Services" means setup, consulting, integration, implementation, customization, training, mapping or other technical services performed for Client by TrueCommerce under an Order Form.
"Order Form" means an order form, statement of work, or other ordering document provided by TrueCommerce to Client that contains a list of Services and fees and is signed by Client.
"Services" means Subscription Services, Support Services, Professional Services, and Deliverables.
"Subscription Services" means subscription-based services set forth on an Order Form,
"Support Services" means the help desk, defect correction, maintenance and related services offered by TrueCommerce to support Client's use of the Services.
"Trading Partner" means a unique business relationship with a counterparty of Client (for example, a supplier, customer, channel partner, etc.) that Client interacts with using the Services. Any such counterparty may count as multiple Trading Partners based on region, protocol, fulfillment method, mapping guidelines, etc. (for example, a supplier's factory is one Trading Partner and that same supplier's warehouse in another region is an additional Trading Partner).
"TrueCommerce" means the TrueCommerce group entity identified on an Order Form.
2. SERVICES
a. Services, Right to Use. TrueCommerce and its Affiliates will deliver the Services as set forth on an Order Form. Subject to Client's timely payment of fees, TrueCommerce hereby grants Client a non-exclusive, non-transferable, worldwide right during the term of an Order Form to access and use the Services solely for Client's business purposes as contemplated by this Agreement. Any user that is an automated system must be approved by TrueCommerce (not to be unreasonably withheld).
b. Customer Support. Procedures for submitting problem reports and TrueCommerce's normal Support Services hours are set forth in the Order Form.
c. Use of Services by Client's Affiliates. Affiliate use rights, if any, are set forth in an Order Form. Client is responsible for its Affiliates' use of the Services and any associated charges. TrueCommerce may enter into Order Forms directly with Client Affiliates, including working directly with the Affiliate during the sales and support processes. Client will invoice as set forth in each Order Form; provided, that Client remains liable for acts or omissions of such Affiliates, including Affiliate compliance with this Agreement and payment obligations. TrueCommerce Affiliates may enter into Order Forms with Client (or a Client Affiliate) to provide Services.
d. Acceptable Use. Client is responsible for its and its users' compliance with the terms and conditions of this Agreement. Client will not nor will Client allow any third party or user to (i) attempt to gain unauthorized access to the Services, or its related systems and networks; (ii) use, post, transmit or introduce any device, software or routine which interferes or attempts to interfere with the operation of the Services; (iii) use the Services to post, transmit or store material or information in violation of any local, state, federal or foreign law, regulation or treaty, or any third party privacy or intellectual property rights, including without limitation those related to privacy, electronic communications and anti-spam legislation; (iv) publish, post, upload or otherwise transmit Client Data that contains any viruses, Trojan horses, time bombs, corrupted files or other computer programming routines that are intended to damage, detrimentally interfere with, surreptitiously intercept, exfiltrate or expropriate any systems, data, personal information or property of another; (v) use or permit the use of any tools in order to probe, scan or attempt to penetrate or benchmark the Services (vi) modify, reverse engineer, disassemble, decrypt, decompile, create a patent based on, make derivative works of, or attempt to discover or modify in any way the underlying source code of Services; or (vii) sublicense, resell, lease, rent, copy, distribute or permit access to Services or operate a software service bureau, outsourcing, time-sharing, application service provider, hosting, or similar business using them or otherwise use them for the benefit of another party (other than Client Affiliates as expressly permitted in this Agreement). The services are for business-to-business activity only, not for business-to-consumer activity, and accordingly Client will not include any personal data in the Client Data it processes via the Services except for business contact information (i.e., a person's name, business phone number, business address, business email, etc.).
e. Statistics. Client grants to TrueCommerce a worldwide, non-exclusive, royalty-free right to collect and use aggregated and de-identified data derived from Client Data and Client's use of the Services ("Statistics") for its business purposes. Statistics may include, for example, number and type of trading partners, transaction volume, etc. Statistics will not include personal data.
f. Business Contact Information. Client authorizes TrueCommerce and its Affiliates (and their successors and assigns and contractors) to store and use Client's business contact information wherever TrueCommerce and its Affiliates do business, in connection with the delivery of Services, or in furtherance of TrueCommerce's business relationship with Client and its Affiliates.
g. No Use of Services in High-Risk Applications. The Services are not designed or intended for use in controlling aircraft or other modes of human mass transportation, nuclear or chemical facilities, life support systems, implantable medical equipment, motor vehicles, weaponry systems, or any similar scenario ("High Risk Use"). High Risk Use does not include utilization of the of the Services for administrative purposes, to store configuration data, engineering and/or configuration tools, or other non-control applications, the failure of which would not result in death, personal injury, or severe physical or environmental damage. These non-controlling applications may communicate with the applications that perform the control, but must not be directly or indirectly responsible for the control function.
h. Access Management. Client is responsible for the accuracy, quality, integrity, and legality of Client Data and for the administration, authorization, and termination of all user access accounts. TrueCommerce will provide Client with one administrator-level account to the contact information listed on the Order Form. With this account, Client can change, modify, and delete user accounts. TrueCommerce is not responsible for managing user accounts unless there is no self-service option and then Client should submit requests through support. TrueCommerce may refuse registration of or suspend users' access to the Services if, in TrueCommerce's reasonable judgment, a significant threat to the security or functionality of the Services is imminent. TrueCommerce will notify Client of any such suspension. Client is responsible for the security of user account credentials, including preventing shared logins and terminating user accounts when they are no longer needed. Client will promptly notify TrueCommerce of any unauthorized use of the Services or any other breach of security suspected or known to Client. Client is responsible for maintaining the required hardware, software, internet connections, and other resources necessary for to access the Services unless otherwise stated on an Order Form.
i. Beta Versions. From time to time, TrueCommerce may offer Client an opportunity to use a prerelease version of a Service ("Beta Version") for a limited period of time ("Beta Period"), for demonstration, testing, evaluation, or other nonproduction purposes ("Beta Purposes"). Client, in its sole discretion, may choose to participate in Beta Versions and if it decides to participate, the participation is covered by this Agreement, except that all Beta Versions are provided "AS IS" and without any warranty of any kind, express or implied and without any commitment to information security controls—Client should not put any Confidential Information or production data into a Beta Version.
j. Trading Partner Integrations. Client may not change a Trading Partner to another Trading Partner once any action has been taken toward implementing such Trading Partner.
k. Information Security. TrueCommerce will maintain during the Term the information security practices and controls set forth in the TrueCommerce Group Information Security Exhibit, available upon request and can be attached to an Order Form. TrueCommerce may make changes to this document at anytime without notice but any such changes will not materially degrade the practices and controls set forth in the previous version.
l. Data Protection. Client is in control of the Client Data and chooses what data to use with the Services. If Client will use Client Data that contains regulated personal data, as such data is defined by applicable laws, then Client will request from TrueCommerce to enter into TrueCommerce's Data Protection Agreement ("DPA") that defines the relationship between Client, typically the data controller, and TrueCommerce, typically the data processor and how personal data is processed. In conducting business under the contract the parties will exchange personal data such as a person to email about invoices, a person to contact with customer service questions, and similar business contact information. If a DPA is not in place between the parties, for such data, the parties agree to comply with all data protection laws and regulations and to reasonably cooperate with each other as needed to comply with data protection laws and regulations.
3. CLIENT RESPONSIBILITIES
a. Client is responsible for timely providing all reasonably requested assistance by TrueCommerce related to the Services. There are many components to professional services that are out of TrueCommerce's control and TrueCommerce is not responsible for any delays caused by these factors. Some examples of Client responsibilities are: direct or mediated access to third party IT and/or service providers, such as ERP systems; Client providing accurate and complete information/data about its systems and configurations; Client's availability of necessary personnel and resources to carry out the responsibilities specified in this document; Client's timely decision making and communication with TrueCommerce; Client's thoroughness of testing and describing potential defects and changes; and assisting TrueCommerce in onboarding Client's trading partners.
b. Client and Client's Trading Partners are responsible for (i) maintaining adequate controls over their respective mailboxes and data transmissions and informing TrueCommerce of any transmission or mailbox errors; (ii) setting applicable data processing parameters, inspecting all data for content, accuracy, and completeness, and for having appropriate safeguards in place to identify errors; (iii) maintaining adequate supporting materials to enable TrueCommerce to regenerate data and to re-perform any necessary processing. TrueCommerce is not liable for Client's failure to perform its responsibilities.
c. Where necessary to deliver the Services, or where requested by Client, TrueCommerce may access Client's network or systems, or may access or use Client's documentation or other materials, as necessary to provide the Services. Client may limit or terminate TrueCommerce's access at any time, however, any limitation or termination may adversely affect the Services or cause TrueCommerce to be unable to perform its responsibilities and TrueCommerce is not responsible for such nonperformance. When access is granted, Client will provide secure credentials and access instructions to TrueCommerce. TrueCommerce will comply with all reasonable security instructions provided by Client in addition to all information security terms set forth in this Agreement. Examples of such use include documentation for a trading partner onboarding site and the configuration of the interface between the Services and Client's systems. Client grants TrueCommerce a non-exclusive, worldwide right to use Client Data to provide the Services. Where necessary to deliver the Services, or where requested by Client, TrueCommerce may use Client's logo, company identifiers, product identifiers, or similar images or text and Company hereby grants TrueCommerce a nonexclusive, worldwide license to use these materials only for this purpose. Client may limit or terminate TrueCommerce's use of any such identifying materials at any time, however, any limitation or termination may adversely affect the Services. Examples of such use include identify Client to trading partners, branding a portal to match Client's brand, or publishing Trading Partner community onboarding documentation for use by Trading Partners.
4. PAYMENT. Unless stated otherwise on an Order Form, the following payment terms apply:
a. Fees; Payment. Client will pay all fees as specified in an Order Form. Client agrees to pay, without offset, all amounts stated on a TrueCommerce invoice in accordance with the terms of Order Forms. Client shall pay such amounts within thirty days after the invoice date. All payments are non-refundable and invoices non-cancelable. TrueCommerce may increase fees upon 90 days prior notice to Client prior to the start of any Renewal Subscription Term.
b. Late Payment. Late payments accrue interest, from the date due, equal to the lesser of one and one-half percent per month or the highest rate permitted by law until the date the overdue amount (plus applicable interest) is paid in full. TrueCommerce reserves the right to require payment in advance of delivery. Client shall be responsible for any costs TrueCommerce incurs in enforcing collection of any amounts due under this Agreement, including reasonable attorneys' fees, court or arbitration costs, or collection agency fees.
c. Taxes. Client shall pay all sales, use, excise, value added, and similar taxes and duties levied by any taxing authority on this Agreement or the purchase of Services ("Taxes"), other than taxes imposed on TrueCommerce's net income or payroll. Fees and charges specified in an Order Form are exclusive of Taxes.
d. Payment Disputes. Client shall notify TrueCommerce in writing within thirty days after receiving an invoice of any good faith dispute concerning the invoice. The notice shall include reasonable details relating to the dispute, including the specific amount disputed by Client. Client will timely pay any undisputed amounts. Client waives any dispute not timely made.
e. Purchase Orders. If Client requires its own internal purchase order to process payment of an invoice, Client will timely provide the purchase order to TrueCommerce. Any delay by Client in issuing its purchase order will not have the effect of extending the payment terms as provided in this Agreement or Order Form. Any terms and conditions listed on a purchase order are void and have no effect on TrueCommerce.
f. Automatic Payments. Fees are billed in advance and are due and payable on the first day of each calendar month, with the first payment due upon the effective date of an Order Form. All fees for Subscription Services are payable via an automatic charge to Client's major credit or debit card or direct bank withdrawal that Client will provide to TrueCommerce at the time of signing an Order Form. Client is responsible for providing updated information to facilitate automatic payments.
5. PROFESSIONAL SERVICES
a. Professional Services. TrueCommerce shall perform any Professional Services and provide any Deliverables specified in an Order Form signed by TrueCommerce.
b. Changes to an Order Form for Professional Services. Requests by Client and recommendations by TrueCommerce for changes to an Order Form for Professional Services shall become effective only upon mutual agreement signed by the parties.
c. Client Materials Required to Perform Professional Services. If Client provides TrueCommerce with any of its own or any third- party materials or data for use by TrueCommerce in the performance of Professional Services, then Client grants TrueCommerce a nonexclusive, royalty-free right and license (or sublicense) to use such materials solely to the extent necessary for TrueCommerce to perform its obligations.
6. WARRANTIES
a. Services Warranty. TrueCommerce warrants that the Services will perform substantially in accordance with the Documentation. As Client's sole remedy for a breach of this warranty, TrueCommerce will, at its discretion, either repair or replace the portion of the Services that do not comply with the warranty, or refund the amounts paid by Client for the nonconforming portion of the Services for the period of the nonconformance.
b. Professional Services Warranty. TrueCommerce warrants that the Professional Services will be performed with the degree of skill and care reasonably expected from a skilled and experienced supplier of services substantially similar to the nature and complexity of the Professional Services. As Client's sole remedy for a breach of this warranty, TrueCommerce will re-perform nonconforming Professional Services provided Client notifies TrueCommerce of the nonconformity within 60 days after delivery.
c. Warranty and Support Exclusions. Except for the warranties herein, Services are provided AS IS with no warranties, express or implied. TrueCommerce warranties and Support Services shall not apply to any Client claims resulting from (i) any nonconformance that TrueCommerce cannot recreate after exercising reasonable efforts in an attempt to do so; (ii) misuse or use of a Service or Deliverable in a manner not contemplated by its Documentation (including unauthorized distribution to a third party); (iii) any modification made by any party other than TrueCommerce; (iv) Client's use of a Service or Deliverable in combination with software or hardware not provided by TrueCommerce or specified as compatible by TrueCommerce in applicable Documentation; (v) Client's failure to promptly implement new releases made available by TrueCommerce or to follow TrueCommerce instructions in their implementation; or (vi) a virus or similar malicious code not introduced by TrueCommerce.
d. Third-Party Solutions. TrueCommerce may make third-party solutions (including software licensed without fee or charge) available to Client for use with the Services. Such solutions will be identified on an order form , upon your use of the services, or where an integration is requested by Client. These third-party solutions are provided by TrueCommerce "AS IS" and without warranties or indemnities of any kind and TrueCommerce disclaims all responsibility and liability for these third-party solutions. The third-party suppliers of such items may provide their own warranties or indemnities directly to Client or instruct TrueCommerce to pass through these terms and in such a case TrueCommerce will pass through to Client any available warranties and indemnities that are not provided directly to Client and will enforce on behalf of Client any available warranties that cannot be passed through to Client. TrueCommerce may from time to time suggest third-party solutions to Client for Client's consideration. TRUECOMMERCE MAKES NO REPRESENTATION OR WARRANTY WHATSOEVER REGARDING THESE SOLUTIONS. Where Client has a relationship with the third-party solution provider, Client's use of any such solution is governed by the terms of Client's agreement with the provider of such items. For the avoidance of doubt, third-party software that is selected by TrueCommerce and bundled in the Services without any notice to Client or action by Client to elect its use is considered part of the Services and not a third-party solution. Examples of third-party solutions include value-added networks, integration partners, and third-party invoice processors.
e. WARRANTY DISCLAIMER. Except for the express warranties set forth in this Agreement, the Services are provided "as is". TrueCommerce does not make, and hereby disclaims, any and all other expressed and/or implied warranties, such as those of merchantability, fitness for a particular purpose, noninfringement and title, and any warranties arising from a course of dealing, usage, or trade practice, to the maximum extent permitted by law. TrueCommerce does not warrant that the Services will be uninterrupted, secure, error-free, or that all defects will be corrected.
7. INDEMNITIES
a. TrueCommerce Indemnity. TrueCommerce will indemnify, defend, and hold harmless Client and Client's officers, directors, employees, agents, permitted successors, and permitted assigns (each, a "Client Indemnitee") from and against any and all losses, damages, liabilities, judgments, settlements, interest, awards, penalties, fines, costs or expenses, including reasonable attorneys' fees (collectively, "Losses") incurred by a Client Indemnitee arising out of any claim, suit, action or proceeding (each, an "Action") by a third party to the extent that such Losses result from any allegation that Client's or a User's use of the Services (excluding Client Data) in compliance with this Agreement infringes a third-party's intellectual property right. TrueCommerce has no indemnity obligation for any claim of infringement arising from, (i) TrueCommerce's compliance with Client's or Client-provided third-party designs, specifications, instructions, or technical information; (ii) modifications made by any party other than TrueCommerce; (iii) Client's noncompliance with applicable Documentation; (iv) use of Services or Deliverables for purposes not contemplated by this Agreement or applicable Documentation (including unauthorized distribution to third parties); (v) Client's use or combination of Services, or Deliverables with products, software, or services that are not provided by TrueCommerce where there would be no infringement had the use or combination not occurred; or (vi) a Service or Deliverable that is not at the most current release level available from TrueCommerce if the most current release level is non-infringing. If a third-party infringement claim is made or appears likely, then TrueCommerce may, at its option, modify the Service or Deliverable to make it non-infringing; procure any necessary license; or instruct Client to discontinue using the infringing Service and TrueCommerce will refund a pro-rata amount of the fees paid for the Services or Deliverable from the date use stopped until the end of the Term. This section states TrueCommerce's exclusive liability and Client's exclusive remedy for claims of intellectual property infringement.
b. Client Indemnity. Client will indemnify, defend, and hold harmless TrueCommerce and its officers, directors, employees, agents, permitted successors, and permitted assigns (each, a "TrueCommerce Indemnitee") from and against any and all Losses incurred by such TrueCommerce Indemnitee in connection with any Action by a third party to the extent that such Losses arise out of or relate to any Client Data.
c. Procedures. Each party's indemnification obligations under this Indemnities section are conditioned on the indemnified party: (i) promptly notifying the indemnifying party of any indemnifiable claim in writing; (ii) cooperating with the indemnifying party in the defense of the claim; and (iii) granting the indemnifying party sole control of the defense or settlement of the claim. Each party must consent to any settlement payments and such consent will not be unreasonably withheld.
8. PROPRIETARY RIGHTS
a. Services and Deliverables. TrueCommerce and its licensors own and retain ownership of all Services and Deliverables and all intellectual property rights, title and interest in them, and in any ideas, concepts, know how, documentation, or techniques developed or learned by TrueCommerce in connection with its performance of Services. Deliverables are not considered "works made for hire" under copyright law. Rights not expressly granted to Client are reserved by TrueCommerce and its licensors and there are no implied licenses.
b. Third-Party Solution Providers. Third-party providers are intended beneficiaries of the limitations of liability set forth in this Agreement and independently may protect their rights in third-party software products in the event of any infringement by Client.
c. Suggestions. If Client suggests any new features, functionality or improvements for Services or Deliverables they shall become the sole and exclusive property of TrueCommerce and TrueCommerce shall not be subject to any confidentiality restrictions or royalty obligations.
d. Trademarks. Client shall not register or use any mark or internet domain name that contains any trademark, service mark or logo owned by TrueCommerce or a TrueCommerce Affiliate or that is confusingly similar to such marks or logos.

9. CONFIDENTIAL INFORMATION
a. Confidentiality Obligation. If a party receives Confidential Information (in such role, "Recipient") from the other party (in such role, "Discloser"), then Recipient shall protect such Confidential Information from disclosure to third parties by exercising at least the same degree of care it uses to protect its own similar information, and in any event not less than reasonable care.
b. Exceptions. The foregoing obligations shall not apply to any Confidential Information that (i) is or becomes available to the public, other than by breach of a duty by Recipient; (ii) is in the rightful possession of the Recipient without an obligation of confidentiality; or (iii) is independently developed by Recipient without use of or reference to Confidential Information of Discloser. Confidential Information may be disclosed by Recipient as required by a court or governmental authority of competent jurisdiction, provided that prior to any such disclosure Recipient provides Discloser with prompt written notice so that Discloser may seek an appropriate protective order. Confidentiality obligations survive for a period of two years following the date of the last disclosure of the Confidential Information.
10. LIMITATIONS OF LIABILITY AND WARRANTY DISCLAIMER
a. IN NO EVENT SHALL THE AGGREGATE LIABILITY OF EACH PARTY, TOGETHER WITH ITS AFFILIATES, ARISING OUT OF OR RELATED TO THIS AGREEMENT EXCEED THE TOTAL AMOUNT PAID BY CLIENT FOR THE SERVICES GIVING RISE TO THE LIABILITY IN THE TWELVE MONTHS PRECEDING THE FIRST EVENT OUT OF WHICH THE LIABILITY AROSE. THIS LIMITATION APPLYS WHETHER AN ACTION IS IN CONTRACT OR TORT AND REGARDLESS OF THE THEORY OF LIABILITY, BUT WILL NOT LIMIT CLIENT'S PAYMENT OBLIGATIONS.
b. IN NO EVENT SHALL EITHER PARTY BE LIABLE FOR ANY INCIDENTAL, INDIRECT, SPECIAL, OR CONSEQUENTIAL COSTS OR DAMAGES INCLUDING DOWNTIME COSTS; LOST BUSINESS, REVENUES, PROFITS OR MANAGEMENT TIME; FAILURE TO REALIZE EXPECTED SAVINGS; CHARGEBACKS, LOSS OF GOODWILL; LOSS OR UNAVAILABILITY OF OR DAMAGE TO DATA; OR SOFTWARE RESTORATION TO THE MAXIMUM EXTENT PERMITTED BY APPLICABLE LAW, THESE LIMITATIONS APPLY WHETHER AN ACTION IS IN CONTRACT OR TORT AND REGARDLESS OF THE THEORY OF LIABILITY EVEN IF A PARTY WAS ADVISED OF THE POSSIBILITY OF SUCH DAMAGES OR IF A PARTY'S AVAILABLE REMEDY OTHERWISE FAILS OF ITS ESSENTIAL PURPOSE. .
c. NOTWITHSTANDING ANYTHING TO THE CONTRARY, THIS LIMITATIONS OF LIABILITY AND REMEDIES SECTION SHALL NOT BE APPLIED TO LIMIT (i) CLIENT'S OR CLIENT'S AFFILIATES' PAYMENT OBLIGATIONS; (ii) CLAIMS BY A PARTY FOR INFRINGEMENT OF THEIR INTELLECTUAL PROPERTY RIGHTS OR BREACH OF A CONFIDENTIALITY OBLIGATION AGAINST THE OTHER PARTY OR ITS AFFILIATES; (iii) CLAIMS FOR PERSONAL INJURY (INCLUDING DEATH) OR DAMAGE TO REAL OR TANGIBLE PERSONAL PROPERTY TO THE EXTENT A PARTY IS LIABLE FOR SUCH ITEMS UNDER APPLICABLE LAW; (iv) A PARTY'S INDEMNITY OBLIGATIONS; (v) LIABILITY BASED ON WILLFUL MISCONDUCT, GROSS NEGLIGENCE, OR FRAUD; OR (vi) ANY OTHER LIABILITY TO THE EXTENT THE LIABILITY MAY NOT BE EXCLUDED, LIMITED, OR WAIVED AS A MATTER OF APPLICABLE LAW.
d. TRUECOMMERCE'S AFFILIATES, SUPPLIERS, SUBCONTRACTORS AND BUSINESS PARTNERS ARE INTENDED BENEFICIARIES OF THE LIMITATIONS AND EXCLUSIONS IN THIS LIMITATIONS OF LIABILITY AND REMEDIES SECTION. THERE ARE NO OTHER THIRD-PARTY BENEFICIARIES UNDER THIS AGREEMENT. TRUECOMMERCE AND ITS AFFILIATES, SUPPLIERS, SUBCONTRACTORS AND BUSINESS PARTNERS SHALL HAVE NO LIABILITY FOR CLAIMS MADE BY CLIENT'S CLIENTS, SERVICE PROVIDERS, AND OTHER THIRD PARTIES.
e. ALL PARTIES MUST BRING ANY CLAIMS WITHIN ONE YEAR AFTER THE CAUSE OF ACTION AROSE OR THOSE CLAIMS ARE WAIVED. THE TERMS OF THIS AGREEMENT THAT LIMIT, DISCLAIM, OR EXCLUDE WARRANTIES, REMEDIES, OR DAMAGES ARE INTENDED BY THE PARTIES TO BE INDEPENDENT AND REMAIN IN EFFECT DESPITE THE FAILURE OR UNENFORCEABILITY OF ANY OTHER PROVISION OF THIS AGREEMENT. THE PARTIES HAVE RELIED ON THE LIMITATIONS AND EXCLUSIONS SET FORTH IN THIS AGREEMENT IN DETERMINING WHETHER TO ENTER INTO IT.
11. TERM AND TERMINATION
a. Term. This Agreement commences on the Effective Date and continues until terminated as set forth herein. Each Order Form has its own effective date, term, and termination provision, Order Forms are not cancelable. The expiration or termination of any Order Form, in whole or in part, will not affect Client's obligations under any other Order Form(s) then in effect. In the event the Agreement is terminated but there are Order Forms in effect, the Agreement's terms will continue to apply all Order Forms until they are terminated or expire. The Order Form is in effect for the period set forth on the Order Form ("Initial Subscription Term") and, unless otherwise stated on an Order Form, automatically renews for subsequent 12-month renewal terms ("Renewal Subscription Term"), unless either party notifies the other in writing of its intent not to renew at least 90 days prior to the start of a Renewal Subscription Term. If no Initial Subscription Term is specified in the Order Form the Initial Subscription term is a period of one year from the Effective Date.
b. Termination for Cause. Either party may terminate this Agreement if the other party is in material breach of this Agreement and fails to cure (if curable) such breach within 30 days after the non-breaching party provides written notice of the breach.
c. Suspension. TrueCommerce may suspend performance of Services at any time that Client is not in compliance with its payment obligations to TrueCommerce or is otherwise in material breach of this Agreement. TrueCommerce's rights relating to late payment charges and the suspension of Services performance shall be in addition to any other rights that TrueCommerce may have.
d. Termination For Sanctions Compliance and Export Control Regulations. Either Party may terminate this Agreement if the other Party (or a Trading Partner) becomes the subject of any international sanctions or export control restrictions.
e. Termination Upon Change in Financial Position. Either party may terminate this Agreement by giving written notice to the other party if the other party (i) ceases to do business as a going concern; (ii) becomes insolvent, bankrupt or the subject of a receivership or administration; (iii) has a trustee or liquidator appointed for it; or (iv) has any substantial part of its property subjected to any levy, seizure, assignment or sale for or by a third party.
f. Effects of Termination. Client's payment obligations shall survive termination. Upon termination of this Agreement, Client's right to use any Services and Deliverables shall immediately terminate and Client shall immediately: (i) cease using and return, if applicable, to TrueCommerce all Services and Deliverables, together with all Documentation and other materials provided by TrueCommerce and all copies of any of the foregoing, or destroy such items, and cease using all Services; (ii) purge all copies of Services, Deliverables and Documentation from all computers and network servers and from any computer storage device or medium on which Client has placed such items; (iii) pay TrueCommerce all amounts remaining due; and (iv) provide TrueCommerce written certification from an officer of Client that Client has complied with all of the foregoing obligations. Client Data, except for any aggregated and anonymized data, processed by the Services and stored on TrueCommerce owned servers may be purged within 30 days after the effective date of termination.
12. GENERAL
a. Force Majeure. Neither Party is liable for failure to perform its obligations under this Agreement (except for any payment obligations) to the extent that performance is delayed, prevented, restricted or interfered with as a result of any causes beyond its reasonable control, including acts of God, terrorism, labor action, fire, flood, earthquake, pandemic, denial of service attacks and other malicious conduct, utility failures, power outages, or governmental acts, orders, or restriction.
b. Survival. Any provisions of this Agreement that require or contemplate performance or application after termination are enforceable against the other party and its respective successors and assignees notwithstanding termination, including the PAYMENT, INDEMNITIES, INTELLECTUAL PROPERTY RIGHTS, CONFIDENTIAL INFORMATION, LIMITATIONS OF LIABILITY AND REMEDIES, Disputes, and Effects of Termination sections of this Agreement. Any termination will be without prejudice to the terminating party's legal rights and remedies as provided under this Agreement, including injunction and other equitable remedies, subject to the limitations and exclusions set forth in this Agreement.
c. Disputes. In the event of any dispute, claim, question, or disagreement arising from or relating to this Agreement, or an alleged breach of this Agreement (a "Dispute"), the parties agree to use their best efforts to settle the Dispute through good faith negotiations.
d. Governing Law and Jurisdiction. This Agreement shall be governed by and interpreted pursuant to the laws of the Commonwealth of Pennsylvania, USA, without regard to its conflict of laws principles. Each party irrevocably submits to the exclusive jurisdiction of the state and federal courts located in Allegheny County, Pennsylvania with respect to any Dispute. The United Nations Convention on Contracts for the International Sale of Goods or any version of the Uniform Computer Information Transactions Act do not apply to this Agreement.
e. Hiring of TrueCommerce Employees Prohibited. Client will not solicit, or make offers of employment to, or enter into consultant relationships with, TrueCommerce employees or subcontractors involved, directly or indirectly, in the performance of this Agreement during the term of this Agreement and within a one-year period after its termination. Client shall not be prevented from hiring any such employee or consultant who responds to a general hiring program conducted in the ordinary course of business and not specifically directed at TrueCommerce employees or consultants.
f. Assignment. Neither party may assign, delegate or otherwise transfer all or any part of this Agreement without the prior written consent of the other party and any attempted assignment, delegation, or transfer without consent is void; provided that either party may assign this Agreement to an Affiliate or to any successor to its business or assets, whether by merger, sale of assets, sale of stock, reorganization or otherwise.
g. Sanctions Compliance and Export Control. Client will comply with all applicable laws and regulations governing the use, access, or export of the Services or any part thereof. Without limitation, the Services or any part thereof may not be used or accessed within or by, or otherwise exported to, (a) any United States embargoed country; or (b) any party on an applicable sanctions list such as the United States Treasury Department's list of Specially Designated Nations, the United States Department of Commerce's Table of Denial Orders, or other similar lists.
h. Compliance With Laws. Each party will comply with all applicable laws and regulations related to its rights and obligations under the Agreement.
i. Notices. All notices that are required under this Agreement shall be in writing and shall be considered effective upon receipt.
j. Entire Agreement. This Agreement is the entire agreement between TrueCommerce and Client regarding its subject matter. This Agreement supersedes and replaces any previous communications, representations, or agreements, or Client's additional or inconsistent terms, whether oral or written. In the event any provision of this Agreement is held invalid or unenforceable, the remainder of this Agreement shall remain enforceable and unaffected thereby.
k. Waiver. Neither party's failure to exercise or delay in exercising any of its rights under this Agreement shall constitute or be deemed a waiver or forfeiture of those rights.
l. Amendment. For a change to this Agreement to be valid, authorized representatives of each party must sign a written amendment. Changes in any other form are void, including any handwritten interlineations to any portion of this Agreement. Any conflicting or additional terms and conditions on or accompanying any purchase order or other communication from Client are void. TrueCommerce's failure to object to provisions contained in any purchase order or other communication from Client will not be construed as a waiver of this section.
m. Interpretation. Headings are for convenience only and do not affect the meaning or interpretation of this Agreement. This Agreement shall not be construed either in favor of or against one party or the other, but rather in accordance with its fair meaning. When the term "including" is used it shall be construed in each case to mean "including, but not limited to."
n. Order of Precedence. In the event of a conflict, the terms of an Order Form shall prevail over this Agreement but only to the extent necessary to resolve the conflict.
o. Relationship of the Parties. Each party is an independent contractor in the performance of this Agreement. Neither party is nor will claim to be a legal representative, partner, franchisee, agent or employee of the other, unless explicitly provided otherwise in this Agreement. Personnel of each party and their Affiliates shall not be deemed employees or agents of the other party.
p. Government Use. Services are "commercial computer software" and "commercial computer software documentation" pursuant to DFAR Section 227.7202 and FAR Section 12.212 (and any successor sections). Use of Services, including reproduction and display of them, by the United States of America and/or any of its instrumentalities, regardless of form (collectively, the "Government"), is governed by this Agreement. Under no circumstances shall TrueCommerce be obligated to comply with any Government requirements regarding cost or pricing data or cost accounting requirements. If any Government requirement might apply, Client shall notify TrueCommerce of the Government requirement and obtain a waiver or exemption for the benefit of TrueCommerce before Client may use the Services.
q. Subcontracting. TrueCommerce may subcontract its performance. TrueCommerce is responsible for its subcontractors and will ensure subcontracts comply with the terms of this Agreement.
r. Language: The parties agree that this contract is drafted and entered into in English and that it is their desire to conduct business in English. Any translations are for convenience only.
s. Insurance. TrueCommerce will maintain insurance coverage during the Term with reputable insurers that are common for a business of TrueCommerce's type. TrueCommerce will provide an evidence of insurance certificate upon request.