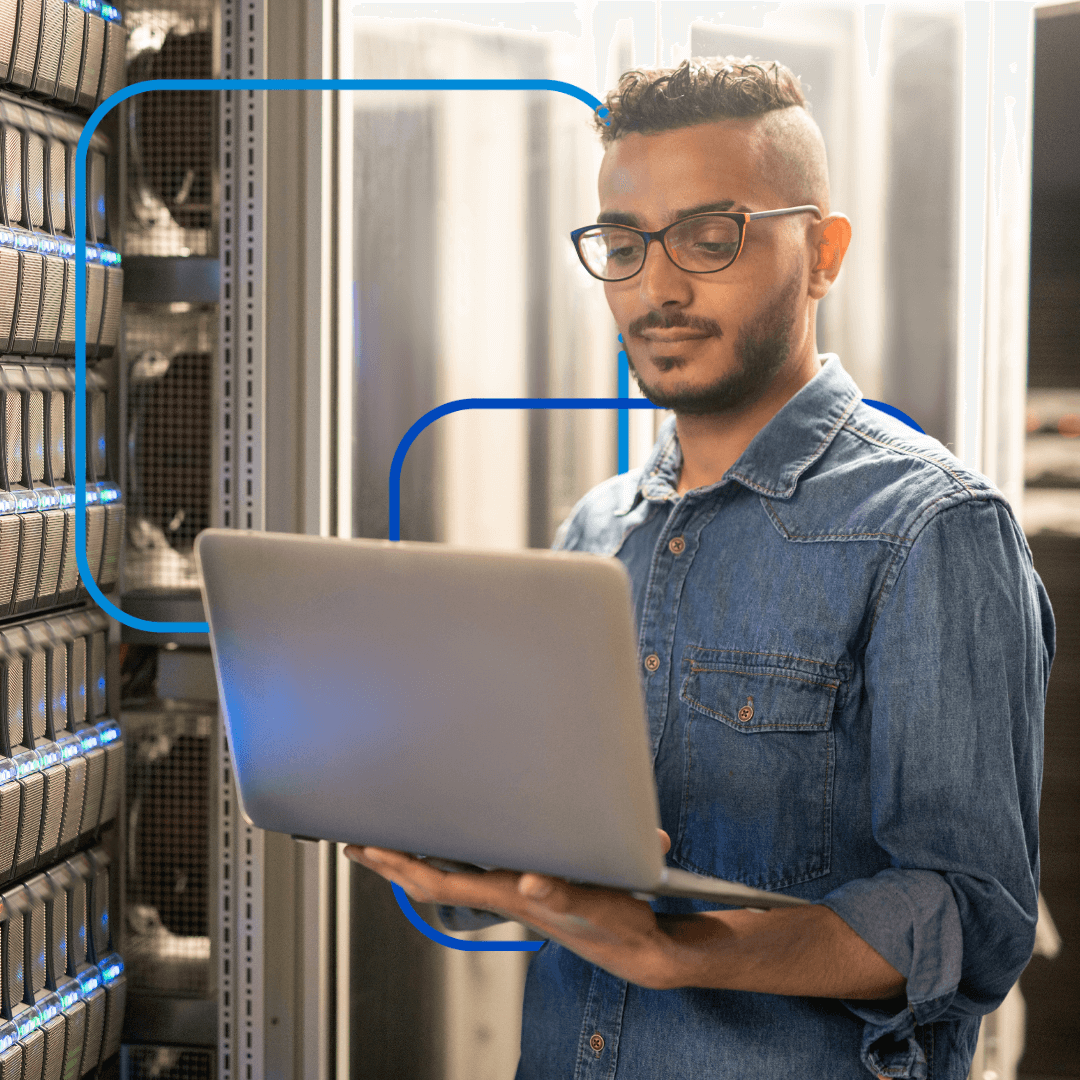 Increase Product Movements Insights and Optimize Replenishment
With the rise of omnichannel shopping, consumers have higher expectations for product availability, no matter where or how they buy. An empty shelf can impact your business as customers turn to your competition for the products they need. To stay competitive, retailers, distributors, and suppliers need to work together.
VMI enables supply chain partners to automatically share inventory data to create a lean, demand-driven supply chain. This allows you to build better forecasts, optimize shipments, and improve in-stock rates. Plus, you can respond real-time to marketplace demand swings.
TrueCommerce offers a comprehensive VMI solution that gives manufacturers real-time visibility into product movements and customer needs. By automating key sales activities, vendor managed inventory software makes it easy to create recurring revenue, while optimizing your inventory across the board.
What is Vendor Managed Inventory (VMI)?
Vendor Managed Inventory (VMI) is a proven inventory model designed to streamline inventory management and order fulfillment. It improves collaboration between suppliers and distribution partners by aligning business objectives and optimizing operations for all participants.
Thanks to automated data flows and configurable settings, VMI users enjoy improved order accuracy and reduced rework. Other benefits include faster inventory turns, higher in-stock percentages, increased sales, and protection against the supply chain bullwhip effect.
How VMI Works
VMI solutions combine point-of-sale and demand forecast data from both suppliers and customers. They also take into account pre-defined settings like min/max shelf presence, service levels, or inventory turn targets. Here's how it works:
The VMI system receives data (called a Product Activity Report) from a distribution partner. This report contains data on sales, product transfers and inventory positions (on hand, on order, in transit).
The VMI platform reviews the data and sends a recommended inventory replenishment order based on key factors and agreed objectives.
The supplier reviews and approves the recommendations.
The VMI platform then sends a purchase order (PO) to the supplier and a PO acknowledgement. to the distribution partner in an electronic data interchange (EDI) format.
Once the partner approves the PO, the order can be shipped.
Vendor Performance
VMI changes the traditional ordering process by empowering suppliers to recommend orders for distributors. Combining data from both supplier and seller, this approach improves supply chain performance. Through the insights that a VMI solution provides, suppliers can conquer supply-demand challenges while meeting customer expectations, remaining competitive, and preserving margins. Another VMI feature to improve your performance is item stratification, which prioritizes fast-moving items while maintaining just the right mix of slow-moving items to sustain a diverse product catalog.
"TrueCommerce Datalliance is the only one that provides online information, charting and graphing to give us clear insight into the status and execution of our supply chain. When needed, we can drill down to the appropriate level to identify the cause of an inventory trend or issue. Our buyer and the manufacturer's planner can then collaborate on the most appropriate course of action."

Rick Bumpus
Executive VP and COO
North Coast Electric Company
Ongoing Monitoring and Reporting
When supply chain partners begin using VMI, they agree upon mutual objectives, such as:
Inventory turnover
Min/max shelf presence for different products/product lines
Fill rates and in-stock percentages
Replenishment Frequencies
Transaction costs
The VMI platform monitors actual activity with measurements against those objectives. Data is available to all parties on demand, allowing the supplier to quickly react to changes in sales trends. The inventory system also alerts all parties when measurements fall outside acceptable ranges or data anomalies are detected (e.g., missing/incomplete data).
Who Uses VMI?
Retailers, suppliers, wholesalers, and distributors can all benefit from VMI relationships. In most cases, the VMI customer operating a VMI platform is the supplier. Meanwhile, downstream partners provide access to real-time data and the shelf presence requirements the system needs to create replenishment recommendations.
In the consumer-packaged goods (CPG) industry, nearly all major suppliers and retail outlets participate in VMI programs.
In the electrical industry, 80% of the top 50 suppliers have an active VMI program. 66% of the top 100 distributors do VMI with one or more suppliers.
In the heavy-duty truck parts industry, at least 20 of the top suppliers have an active VMI program and over half of the top 100 distributors do VMI with one or more suppliers.
Benefits of VMI for Suppliers
VMI and collaborative replenishment solutions are strategic initiatives that offer numerous supplier benefits:
Strengthen relationships with distribution partners through better supply chain planning
Ensure partners get the right quantities and types of products
Increase sales (typically by 5% to 25% or more) by enhancing sellers' product assortments and eliminating stockouts
Reduce operating costs by streamlining order management and eliminating order errors, product returns and emergency orders
Benefits of VMI for Retailers and Distributors
Participating in suppliers' VMI or collaborative replenishment programs enables retailers and distributors to:
Shorten lead times and improve the customer experience by having the right products on hand
Enable lower inventory investments like safety stock while reducing stockouts and missed sales
Increase inventory turns and cut carrying costs of inventory
Cut purchasing administration costs
Improve control over inventory and keep inventory levels stable
VMI vs. Collaborative Replenishment
You may be asking, what is the difference between VMI and Collaborative Replenishment? It's simple: Collaborative Replenishment solutions are an evolution of VMI's inventory management strategy that include trading partners working together to ensure efficient inventory management.
Going beyond the capabilities of standard VMI models, collaborative replenishment also includes powerful features like truck building, available to promise (ATP), allocation, and more. It offers companies more choices by enabling orders to be launched by any trading partner, offering multiple routes to market, and utilizing various types of demand signals. Collaborative Replenishment includes VMI and all its benefits, but also offers a more flexible approach to supply chain management.
Get More to Grow on with Collaborative Replenishment
Why stop at VMI? Collaborative replenishment offers even more ways for growing your business by manage replenishment together with your trading partners. Collaborative replenishment:
Empowers any supply chain partner to suggest or recommend an order
Offers multiple routes to market, such as cross docking and multi-stop replenishment
Utilizes more demand-signal types and offers enhanced business analytics
Enables more ways to sell, like just in time (JIT) inventory management and scan-based trading