Microsoft Dynamics Integrations
Microsoft Dynamics Integration from TrueCommerce
To compete and grow in today 's omnichannel environment, suppliers, manufacturers, and distributors must integrate and accelerate transactions across key order channels and trading partner relationships-while cutting costs at the same time.
TrueCommerce is the most complete way to connect your business across the supply chain. As a Microsoft Gold Partner, TrueCommerce offers Microsoft Dynamics customers an unrivaled suite of integrations, including:
eCommerce storefronts like BigCommerce, Shopify, Magento, and WooCommerce
Over 100 of the world 's top online marketplaces, including Amazon, eBay, Walmart and Wish.
Through our TrueCommerce Trading Partner Platform, you can scale your business in every direction without modifying core systems or paying for high-cost add-ons that impact profitability as you grow.
EDI Integration Solutions for Microsoft Dynamics
Integrate EDI to Help You Get More Connected
End-to-end EDI solutions for Microsoft Dynamics business systems, including Dynamics 365 Supply Chain Management, 365 Business Central, AX, GP and NAV.
Integrated EDI streamlines your business processes, automates connections to customers, suppliers, and 3PLs and ensures compliance with partner requirements.
Delivered as a managed service, TrueCommerce EDI for Microsoft Dynamics can decrease costs, accelerate supply chain processes, boost productivity, and improve business customer service.
Scalable and affordable for businesses exchanging hundreds or thousands of transactions monthly.
Microsoft Dynamics Marketplace Integration
Integrations for Amazon, Walmart, Target, and 100+ More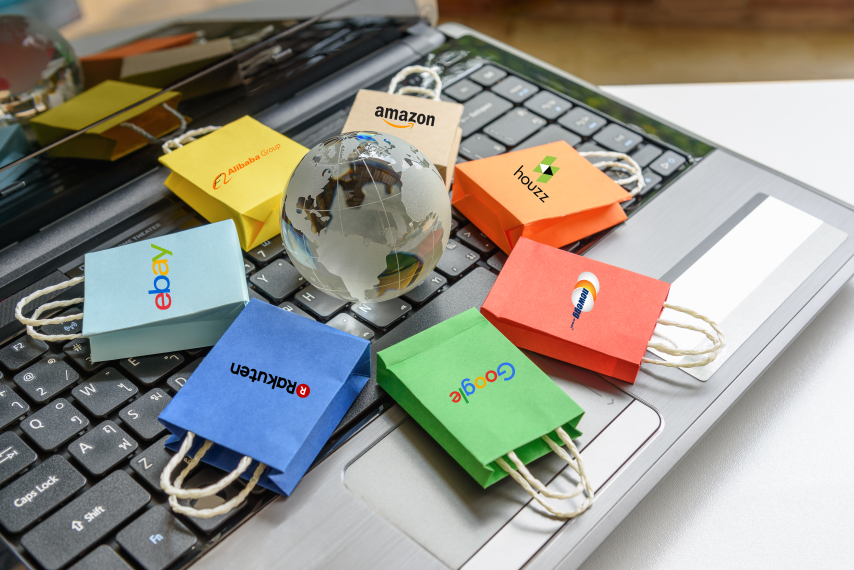 TrueCommerce automates the exchange of time-sensitive order, fulfillment, and inventory data between all your online marketplaces and your Microsoft Dynamics system.
Manage all your marketplaces from one central interface, and say goodbye to multiple portals and processes.
Integrated transactions include inbound orders from marketplaces, outbound fulfillments and outbound inventory.
You can even create new customers in Microsoft Dynamics based on inbound marketplace orders.
Microsoft eCommerce Integration
Connects to Shopify, Magento, WooCommerce, and TrueCommerce
To grow your online customer base, it 's critical to ship orders on time. With TrueCommerce, you can automatically exchange order data between your online storefront and your Microsoft Dynamics system.
Automatically push order and customer data from your storefront directly to Microsoft Dynamics, send shipping and tracking data back to your storefront
Sync inventory availability between the two systems for a better customer experience
Cut shipping time and labor cost to instantly improve profitability, enhance customer responsiveness and scale your online channel
Spend less time retyping sales data, so you can focus on your customer relationships
Dynamics Integration Capabilities
Dropshipping
Engage with more than 250 active dropship programs from market leaders including Walmart, Amazon, Target and more
Integrate order and fulfillment data with your Microsoft Dynamics ERP to increase fulfillment speed
Configure and automate multiple shipping processes to meet trading partner needs without increasing manual effort
Comply with trading partner mandates, including accelerated fulfillment timeframes, packing slip and label requirements and more
Integrated Shipping Features
Connect with dozens of carriers worldwide, including UPS, FedEx, USPS, Canada Post and more
Reduce chargebacks and ensure shipping accuracy with pack & address verification
Lower fulfillment costs with automated processing and dynamic rate shopping
Automate data flow to your Microsoft ERP to eliminate rekeying delays and errors
Document Conversion
Transform Email, Fax & PDF Data into EDI
Decrease operational costs and eliminate rekeying errors from manual entry
Integrate emailed, faxed, and printed orders directly into Microsoft Dynamics
Allow your buyers to send orders their way for easier customer communications
Save time and enable employees to work on higher-value projects