Electronics and High-Tech Wholesale and Distribution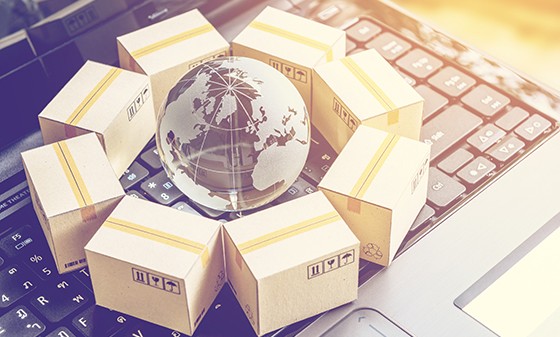 Supply Chain Solutions for Electronics and High-Tech Wholesalers
Wholesalers and distributors play a unique and crucial role in electronics and high-tech product supply chains. They help get niche products onto store shelves for manufacturers, whil reducing supply chain complexity for retailers. However, balancing inventory from dozens or hundreds of suppliers while meeting evolving retailer demands is a huge obstacle—especially if your business doesn't have the right technology.
Today's consumers want products fast. In the electronics and high-tech industry, those demands are paired with rapid shifts in what's popular, and a short shelf life for products that quickly become obsolete. Without integration and automation, wholesalers and distributors lack the speed and data they need to make strategic purchasing decisions, which can leave them with unsalable excess stock, or not enough of the new "hot" piece of tech.
TrueCommerce's innovative Foundry Platform solves these issues by connecting electronics wholesale and distribution supply chains from end-to-end. By automatically digitizing and standardizing incoming documents, wholesalers are able to react quickly to their trading partners' needs. With high-performing solutions for order processing and shipping, plus powerful analytics to help improve your operations, it's easier than ever to meet tight delivery windows. Unified commerce makes it easy to improve your trade relationships, expand your sales footprint, and do business in every direction.
Transform Your Supply Chain
Exchange slow, arduous data entry for fast, accurate data automation that lets you connect to trading partners worldwide. Integrated, cloud-based EDI lets you create an efficient, scalable supply chain.
Connect to a global network of 120,000 pre-connected suppliers, retailers, 3PLs, and carriers
Bring data from all your supply and demand channels directly to your ERP for rapid order processing
Get data fast to understand product movements, provide accurate inventory availability, and more
Go Digital with B2B eCommerce
Reach B2B buyers and retailers with ease through your B2B online storefront. The innovative platform features powerful controls and a B2C-like experience your customers will love.
Segment customers to create a personalized shopping experience with tailored pricing, special offers, and product visibility
Integrate your eCommerce store with your ERP for faster order processing and more accurate inventory availability
Enable customers to ship to multiple locations from a single order, or create purchasing groups to manage their team's access and purchases
Minimize transportation costs and fulfillment lead times by automatically selecting the best "ship from" location for each line item
Level Up on Inventory Management
Because electronics items are usually "fast movers," it's important that your retail customers have the enough product on hand. At the same time, high-tech products can go out of vogue fast, making excess inventory a burden. Integrated VMI gives you the tools you need to optimize inventory across your supply chain.
Receive data from your retail partners to get better visibility into product movements, and respond to changes in demand
Store-level forecasting makes it easy to create ideal replenishment orders for each location based on product activity
Increase inventory turns and reduce stockouts, without overstocking your warehouses or DCs
Leverage powerful features like advanced truck building, item stratification, and allocation to increase replenishment efficiency
Simplify Supplier Management
Electronics and High-Tech products can be highly specialized, and niche manufacturers might only produce a few product lines. To provide a wide product selection, wholesalers and distributors need to work with a large number of manufacturers, who vary in size and IT maturity.
Integrated system transforms PDF and email documents into standard EDI documents for easy processing
Web EDI portal features a user-friendly interface that lets suppliers create PO acknowledgements, ASNs, and more
In-depth analytics help you determine who your top performers are, and which suppliers need to improve
Fully managed onboarding reduces your IT burdens while getting suppliers connected quickly
Do More with Unified Commerce
The Foundry Platform brings all your data together into one, unified view, so you can make real-time decisions for a more agile, efficient supply chain.
Grow your business without limits, thanks to a scalable cloud-based architecture
Meet the changing needs of your customers with automatic mapping updates
Collaborate with all your 3PLs and DCs for fast, efficient fulfillment
Get expert support from in-house experts and 24/7 customer service availability