The TrueCommerce Foundry Platform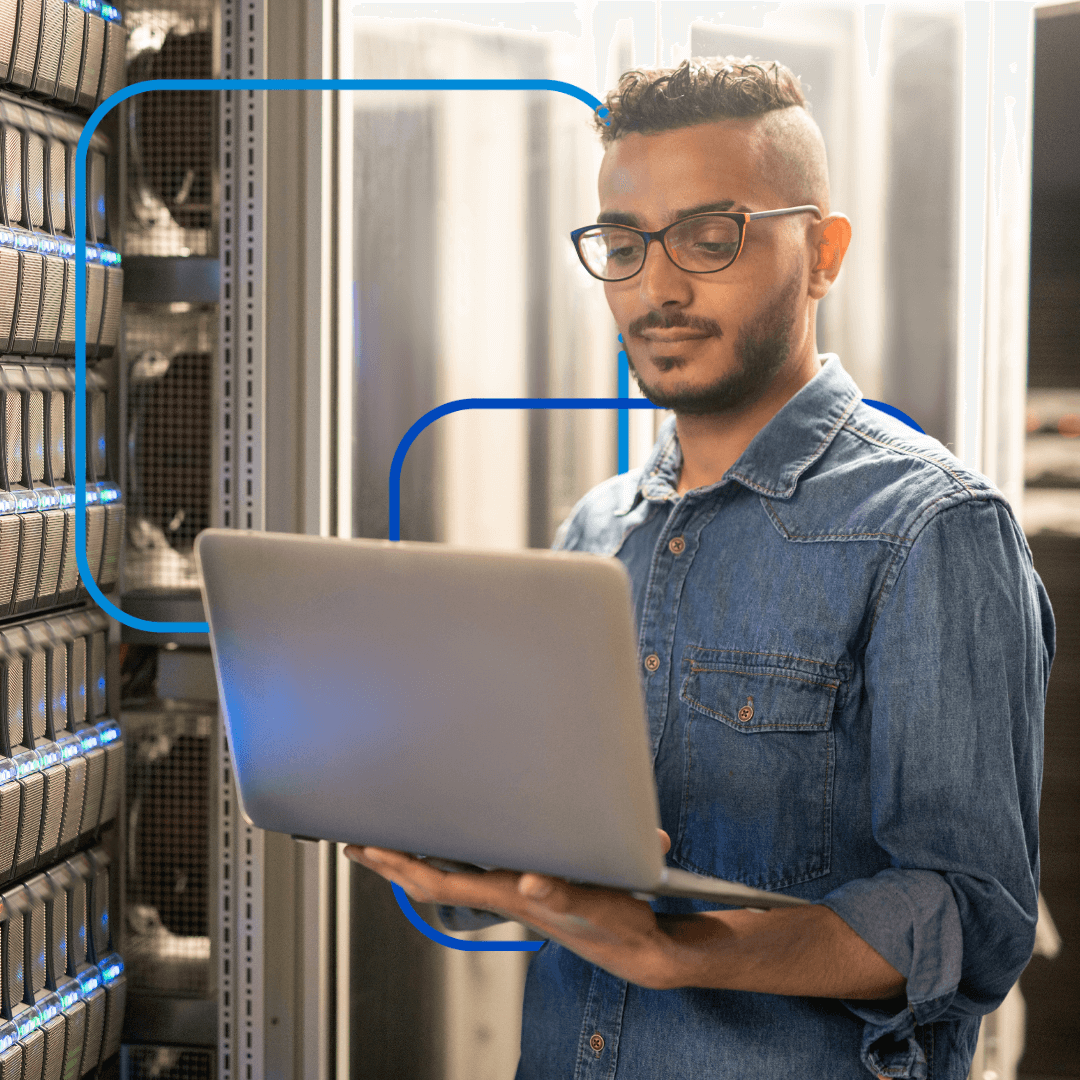 A Unified Commerce Network to
Do Business in Every Direction
To succeed in this economy, you've got to do business in every direction. Connectivity across partners, customers, systems and processes is a vital, foundational element of a digital transformation strategy for any business.
TrueCommerce has spent decades empowering suppliers of all sizes to sell to the largest retailers in the world, through EDI solutions. But we saw that our clients needed more and more solutions to keep sales flowing—from marketplaces to inventory management, to eCommerce storefronts, and beyond. With so many moving parts, there was simply too much assembly required. Business leaders were wasting precious time and resources piecing together the backbone of their business—their supply chain.
To address this need, we built TrueCommerce Foundry, a broad set of unified commerce services and apps that connects customers, suppliers, channels, and systems. This platform revolutionizes supply chain visibility and collaboration by helping organizations make the most of their omnichannel initiatives through business P2P connectivity, order management, collaborative replenishment, intelligent fulfillment, and cross-functional analytics.
Global research firms like Gartner and IDC recognize the TrueCommerce Foundry Commerce Network as a powerful tool to connect forward-thinking companies to networks of partners, systems and services. The Foundry platform makes supply chains more collaborative, agile and responsive by keeping business systems in sync with key data sources while delivering cross-service capabilities for automation, manageability, and insight.
Leveraging an interrelated sequence of processes, the Foundry platform empowers your business to connect virtually any organization or service to your supply chain ecosystem—to deliver an exceptional customer experience beyond what was possible before.
Integrate
Access and manage your supply chain processes across your commerce network. The TrueCommerce Foundry platform instantly links your business with our global commerce network of over 92,000 pre-connected retailers, distributors, and logistics service providers, so you can:
Integrate with popular business systems including QuickBooks, Microsoft, NetSuite, Sage, SAP and more
Collaborate with third-party logistics providers, such as UPS, FedEx, DHL and more
Connect with any marketplace — from Etsy to eBay to Amazon
Sell more through your own branded storefront from Shopify, Magento, WooCommerce and more
Learn More About Business System Integration for EDI, eCommerce Storefronts, and Online Marketplaces
Orchestrate
Transform, normalize and externalize data from a single master data layer. TrueCommerce Foundry's reliable and secure data orchestration service enables you to:
Transform, translate and digitize PDFs, emails and faxes into standard EDI documents to meet retailer requirements
Log data and ensure non-volatile persistence for data stability
Route data to the appropriate destination at every stage of your business
Manage data workflows to improve the value of your information
Operate
Manage transactions, inventory levels, eCommerce activities, and more from one unified console. TrueCommerce Foundry improves business processes with the following capabilities:
Analyze
Evaluate your business growth and success via built-in, cross-functional analytics. The Foundry provides actionable insights you can use to make strategic optimizations across channels.
Agile dashboards for each integrated application
Granular reporting on the truck, employee and individual order level
Automatic alerts to keep you ahead of issues
Real-time visibility and monitoring features to provide greater control over your supply chain processes
Empower
The TrueCommerce Foundry offering goes beyond software and dashboards, with always accessible learning tools and a fully managed service approach. When you need us, our qualified experts are ready to help with any of your EDI and supply chain needs:
Fully in-house, regional tech support that speaks your language and works your hours
24-hour availability via our service desk
A dedicated account manager who understands your business
Disaster Recovery that supports you when you need it most
Self-service issue resolution tools
Embedded training via TrueCommerce University guided tutorials
Advance
Leverage next-generation functionality to gain and maintain a competitive advantage. TrueCommerce Foundry's revolutionary design includes:
Scalability and resilience with the latest in container technology
Enhanced configurability and flexibility via an advanced micro-services architecture
API-first open architecture for dynamic extensibility
Continuous innovation and updates that keep your business on the cutting edge
Anything Less Isn't Omni-Enough
Global research firms and our customers recognize TrueCommerce's leadership in commerce networks:
Leader in IDC's Marketscape for Supply Chain Commerce Networks
Leader by Verified Users on G2