A Value Added Network — or VAN — is a secure private network which acts as an intermediary to enable the secure exchange of electronic business documents between multiple trading partners.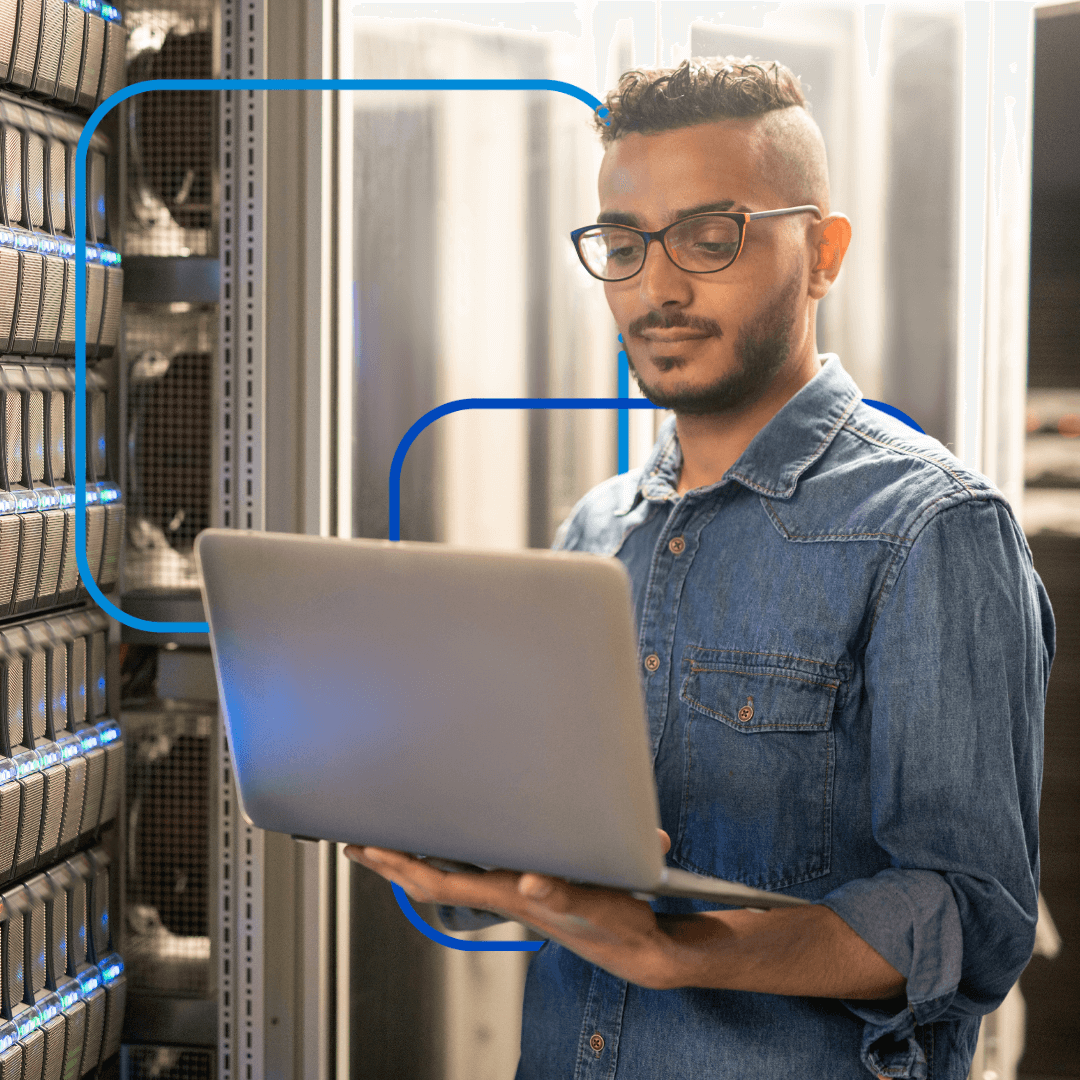 A VAN (value-added network) uses a virtual mailbox to manage incoming Electronic Data Interchange (EDI) messages, which many systems require to be manually checked and processed by the receiving party. VANs are a more traditional connectivity method for electronic trading than integrated EDI or API connections. Originally introduced in the 1970's, EDI VAN services are becoming less popular as new connectivity methods such as AS2, AS3, FTP and SFTP are adopted by more businesses.
VANs can offer a range of services which may include message authentication, audit trails and notifications.
How Does a Value-Added Network Work?
An EDI VAN is a secure private network that facilitates the exchange of EDI documents. It helps businesses simplify their electronic trading; instead of managing multiple EDI connections to different trading partners, an organisation can use one connection into a Value-Added Network that connects to all its business partners.
Incoming documents are managed in a virtual mailbox, which needs to be manually checked and processed via data entry by the receiving party. The EDI VAN receives mail from senders, sorts it for intended recipients and delivers the mail to the recipient's mailbox.
Benefits of Using a VAN for EDI
EDI revolutionises the way in which trading partners communicate business-to-business transactions such as Purchase Orders, Invoices and Advanced Shipping Notices (ASNs). When businesses use a Value-Added Network to transmit EDI messages they can:
•    Benefit from a secure communication channel. EDI VANs improve the integrity of your data by analysing in the contents of incoming and outgoing messages to check for errors.
•    Increase compliance with trading partners. Some retailers mandate EDI via a Value-Added Network to their suppliers. As a result, choosing to trade through an EDI VAN can ensure compliance.
•    Improve order-to-cash lifecycles. EDI VANs enable standardised electronic messages to be communicated which means faster message delivery and quicker payment for your products.
•    Trade reliably. EDI connections often represent a business's most high-value contracts and Value-Added Networks are a highly dependable method of trading.
•    Reduce trading partner touchpoints. By acting as a middle point between your business and your trading partners, a Value-Added Network reduces the workload involved in EDI communication.
•    Get a complete audit trail. Value-Added Networks track and record the transferral and transaction of all EDI messages that pass through them. In increasingly competitive corporate environments, it is becoming critical for organisations to ensure supply chain visibility, traceability, and security.
•    Stay aware with notifications. To ensure transactions are actioned in an efficient manner, trading partners within the VAN network are notified when a message arrives at their mailbox.
Getting started with an EDI VAN
Before choosing to get started with an EDI VAN, it's important to partner with a provider with the experience to ensure that your EDI messages will flow seamlessly throughout your supply chain. With EDI often representing an organisation's most valuable contracts it's essential to choose the EDI provider that best meets your business's needs.
TrueCommerce operates its own network, which provides a complete communication service for all trading partners. Our hosted service and in-house EDI experts make trading, management, reporting, and maintenance of your VAN connections simple. If you would like to begin using an EDI VAN, you can fill in the form below to learn more.
To find out more, click here or fill in the form below.
TrueCommerce provides a range of EDI solutions to meet the requirements of small, emerging, mid-market and enterprise businesses. Find the right EDI solution for your requirements.