What You Need to Know About EDI Analysts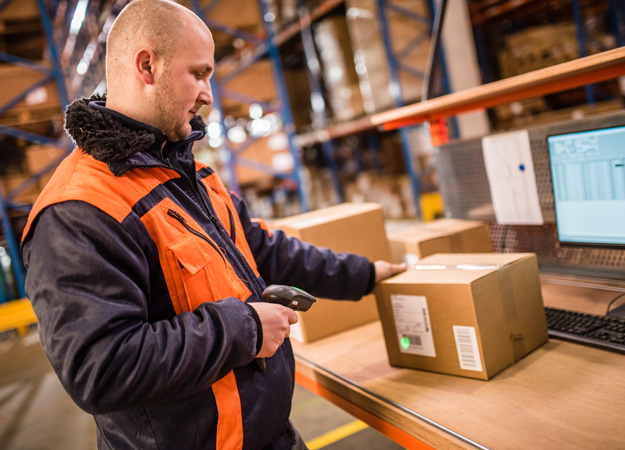 EDI analysts can be extremely valuable assets for a business using EDI software. Whether you're thinking about implementing an EDI system or already have one, consider the importance of having a designated EDI analyst. Learn more about the role this position plays in your organization.
What Is EDI?
Electronic data interchange (EDI) is a method of exchanging business-related documents with supply chain connections like carriers, suppliers, customers, and 3PLs. It's common for businesses to use significantly different business systems, and the differences in these internal systems can make exchanging documents more difficult.
EDI systems digitize those documents in a standardized format called transaction codes. Transaction codes are much easier to process on both the incoming and outgoing ends of the communication.
Once the transaction codes are received, the EDI system deciphers or translates the code's data into a format your internal system recognizes for processing. If you've invested in integrated EDI, the data is then automatically entered into your system without requiring manual re-entry.
What Is an EDI Analyst?
An EDI analyst is primarily responsible for managing your EDI system and transactions. This position can be critical to ensuring the success of EDI usage. While it's very common for larger organizations to have more than one EDI analyst, smaller businesses often don't even have the position of EDI analyst. They feel that the role of an analyst is not mandatory for them, relegating the duties of the EDI analyst to another IT employee.
While this type of role-sharing may seem to be a good time- and money-saving technique at first, there are many important reasons to have a dedicated EDI analyst.
What an EDI Analyst Does
After an EDI provider implements an EDI solution for your brand, you may decide you need an in-house EDI analyst. An EDI analyst manages your company's day-to-day EDI needs. They may assist in choosing the software or provider, and they'll manage exceptions and issues with transactions and communicate with the EDI vendor. In other words, an EDI analyst is the primary point of contact between your company and the EDI provider and works to resolve issues before they become an extra burden on your desk.
The duties of an EDI analyst can be as varied as there are EDI users. However, the EDI analyst will generally be the person most familiar with your organization's use of EDI and the software and services you use for EDI. For this reason, the EDI analyst needs to be well versed in your company's business processes and the features and capabilities of the EDI software you are using.
Using Your EDI Analyst
Once your system is operational, the role of your EDI analyst will likely change from that of planner and designer to overseer. In this day-to-day role, the EDI Analyst will need to become familiar with your EDI software's reporting and analysis functions to ensure your EDI use satisfies your trading partners' needs and maximizes your return on investment in the EDI software.
Hiring an EDI Analyst
If you decide to hire an EDI analyst, ensure the person who will become your EDI analyst has expertise in your industry. This is far more critical than having intimate knowledge of your EDI software. The reason is simple — while the EDI analyst can easily learn how to use your software, learning the intricacies of your business and your industry can take much longer. Remember that your EDI analyst is there to help you get the most from EDI — and to do that, the EDI analyst will need to be intimately familiar with your business.
Other common qualifications to look for include:
A bachelor's degree in computer science or a similar field.
General experience working with EDI files.
Deep analytical skills.
Previous EDI analyst experience. While the prospective EDI analyst doesn't necessarily need experience with your particular system, experience in this type of position can be helpful, especially as they learn your business's systems.
Do I Need an EDI Analyst?
This is a vital question and one with which companies often struggle. An EDI analyst is a critical role for your organization as they are responsible for a system that is essential to your organization's survival.
If you're using EDI, having an EDI analyst can help maximize your investment. Sometimes, smaller businesses may choose to have an administrator or IT teams manage the EDI. They should be well versed with the latest EDI information and familiar with your software and what is needed to maintain compliance with changing standards and changing trading partner requirements.
As you map out your EDI needs, you should take some time to consider what role an EDI analyst will play and when. Understanding when to hire a dedicated EDI analyst, when to share the EDI analyst role with another title, and what the EDI analyst's reporting requirements will be critical to ensuring the best usage of EDI in your organization.
As a basic rule of thumb, having an EDI analyst is crucial if you use a proprietary or on-premises EDI system. However, if you choose a cloud-based EDI solution from a third-party vendor with fully managed EDI support, a full-time analyst may be unnecessary. This makes managed service EDI the ideal choice for small businesses and those with lean IT teams.
Explore EDI Solutions from TrueCommerce
With TrueCommerce, you can improve the way you manage your supply chain. We offer various EDI solutions and integrations to meet your business's needs and help you gain better visibility across your supply chain and business operations.