Response to Product Transfer Account Adjustment
What is an EDI 849?
EDI 849, also known as a Response to Product Transfer Account Adjustment, is an EDI transaction code used primarily by manufacturers in communication with resellers such as wholesalers and distributors to confirm acceptance or dispute chargeback and rebate details. As the name implies, EDI 849 is a response to another EDI document, the EDI 844 Product Transfer Account Adjustment.
EDI 849 documents follow the x12 format set by the American National Standards Institute (ANSI), a not-for-profit organization that regulates EDI formats in the U.S.
What are the Essential Components of EDI 849?
An EDI 849 document must include data from the EDI 844 request, along with other pertinent information relating to the requested adjustment. Elements of EDI 849 can include (but are not limited to):
Manufacturer and wholesaler identifying information
Document number and date
Type and amount of adjustment requested
Product information, where applicable
Indication of acceptance, rejection, or acceptance with changes
Chargeback reconciliation details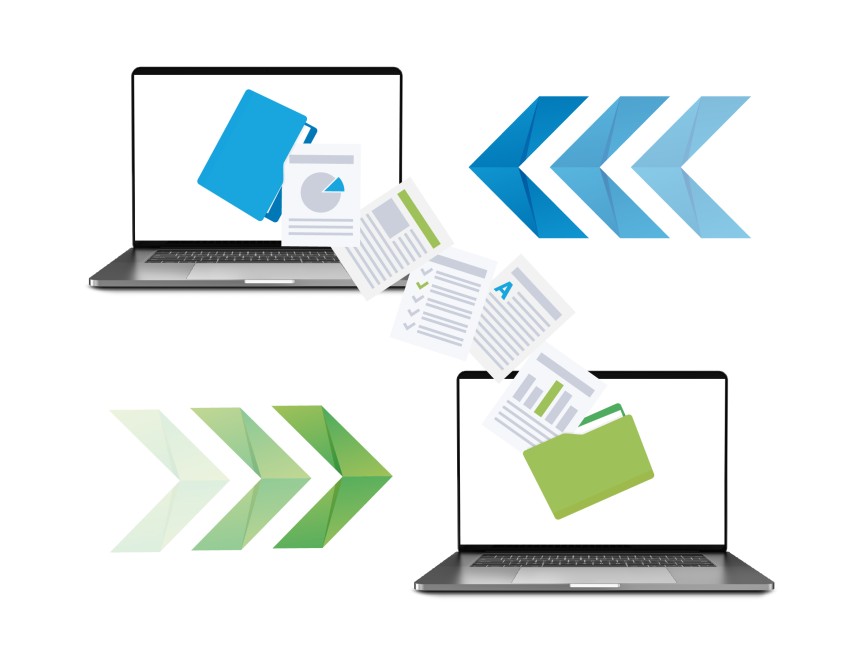 How do I Use EDI 849?
When selling a product to a wholesaler, manufacturers commonly sell at a wholesale price, as agreed upon in that wholesaler's contract. The wholesaler, in turn, sells to a customer. Sometimes, the customer has an agreed upon manufacturer rebate, entitling them to a lower price.
To account for this rebate, after the completion of the sale the wholesaler will send the manufacturer an EDI 844 Product Transfer Account Adjustment, in which they request a credit. The manufacturer then uses EDI 849 as a response document. They can use EDI 849 to indicate whether they are accepting or rejecting an account adjustment outright or need to make changes before accepting.
Upon receipt of the EDI 849, the wholesaler sends back an EDI 997 Functional Acknowledgement.
What are the Benefits of EDI 849?
EDI 849 eliminates the need to create a paper, email, or PDF response to an account adjustment request. Because the document can be created automatically and generally pulls data directly from EDI 844 and associated business systems, it not only saves time, but also reduces errors from manual data entry. This, in turn, reduces the possibility of an adjustment discrepancy, which can negatively impact cash flow.
Additionally, many EDI software solutions provide additional security measures for their EDI transactions, such as FTPs and HTTPs protocols, in-transit encryption, and user authentication for EDI portals. These help protect sensitive business and transaction details better than their emailed or faxed counterparts.
EDI Format Example
EDI 849 can be viewed in two formats – a human "readable" version and a "raw" data version. The example below shows the raw EDI data, which is usually translated using integrated EDI software, and then sent to your business system (ERP) to initiate associated workflows. 
 
ISA*00*          *00*          *12*9622309900     *ZZ*TEST           *      *    *U*00401*         *0*T*> 

GS*CF*9622309900*943561654*20200706*0919**X*004010 

ST*849 

BRC*00*20200706 

REF*AM*04793293 

N1*DB*Test Distributor*92*047389293 

N1*SU*Test Supplier*92*04783947893 

CON*VC*1001*VA 

AAA*N*DR*CC 

N1*ST*Distribution Center*11*196856473 

PAD*1 

LIN**UI*057684637215 

AAA*N*DR*CC 

REF*DI*INV0000438 

DTM*003*20200706 

CON*VC*1002*VA 

N1*ST*Distribution Center*11*196856473 

PAD*2 

LIN**UI*057684637215 

AAA*N*DR*SS 

UIT*UN*103.55*SC 

UIT*UN*105.55*CT 

QTY*32*2000 

AMT*S*250 

AMT*A*300 

REF*DI*INV0000439 

DTM*003*20200706 

CTT*2 

AMT*S*207100 

SE*28 

GE*1 

IEA*1*