EDI Integration for Sage 100
Cloud-Based Sage 100 EDI Integration Solution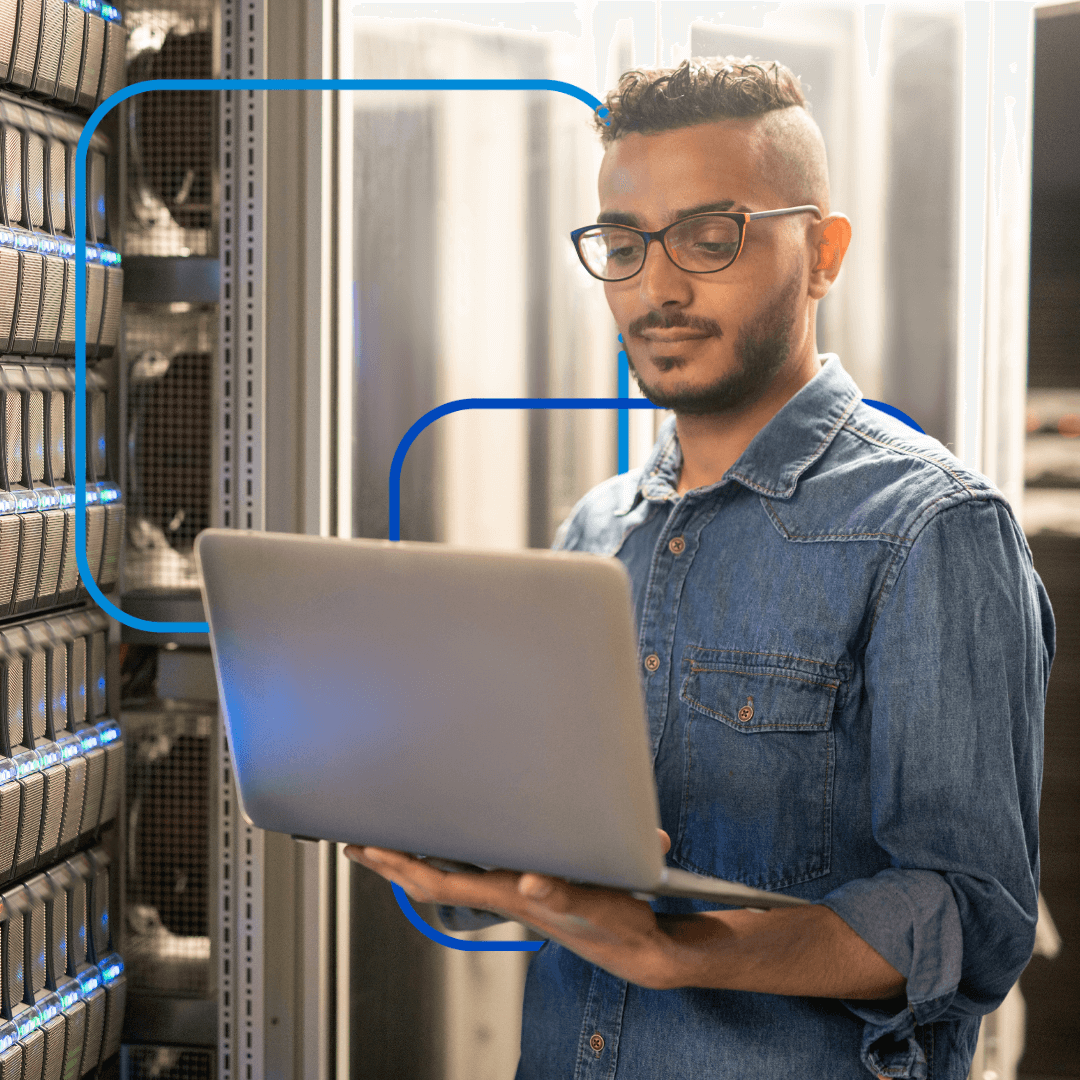 Integrated EDI Increases Automation and Reduces Manual Effort
EDI integration with your Sage 100 business management system makes it simple and affordable to comply with trading partners' EDI requirements. Integrated EDI also increases automation across key supply chain activities like order processing, while reducing time-consuming manual effort and associated errors and costly chargebacks from customers.
TrueCommerce offers Sage 100 users a comprehensive integration that supports sales order, purchase order, shipment and invoice (3PL) and receipt-of-goods transactions-to drive improved productivity, business efficiency and supply chain visibility.
TrueCommerce EDI for Sage 100 leverages the native Sage Business Objects interface for optimal performance and scalability and is easy to deploy and maintain. To further ensure that your business is more connected, more supported and more prepared for what 's next, we provide free, unlimited, US-based support and updates to trading partner maps, with no burdensome network or maintenance charges and no annual contract.
Automate Sales and Purchasing Processes
Sales order module automates sales order, invoice and shipment transactions
Purchase order module integrates POs, receipt of goods and receipt of invoice transactions
Embedded auto-pack and shipment capabilities make creating and packaging shipments fast and easy
Built-in safeguards ensure data integrity and proactively eliminate costly errors by alerting you to invalid fields before sending outbound EDI transactions
Automate 3PL Communications
Integrates outbound sales orders and inbound shipments for efficient interaction with 3PLs
Accelerate order fulfillment by automatically creating outbound ASNs from inbound shipments-no need to print or rekey data
Generate shipments with inbound shipping documents, including the package details, while automatically updating lot and serial numbers, saving time and minimizing costly errors
Serious Shipping Support
Easily handle pick-and-pack, no-pack, standard and consolidated ASNs
Embedded auto-pack functionality automates package shipments using flexible auto-pack options specific to each customer or item
Create and package multiple shipments at the same time based on redefined rules
With one-click ease, package pure-carton and mixed-carton shipments (based on pack quantity or item weight) according to predefined auto pack rules
Up Your ROI
The TrueCommerce Scheduler"¢ lets you schedule and automate everyday tasks like exporting POs from the EDI system to create sales orders, or importing invoices from Sage 100, without opening either application
Our Labeling Plug-In lets you easily and accurately create UCC-128 labels and packing lists directly from your EDI environment
Drive automation across online order channels by connecting Sage 100 with your web store and leading cyber marketplaces worldwide
Sage Endorsement Update
For over ten years, TrueCommerce was the only EDI provider to earn Sage's endorsement for Sage 100. As of April 8, 2019, TrueCommerce decided to end participation in this program and work with Sage toward a different class of partnership. To place orders or request information, please contact TrueCommerce directly or your Sage authorized reseller.