Outdoor and Sporting Goods Wholesale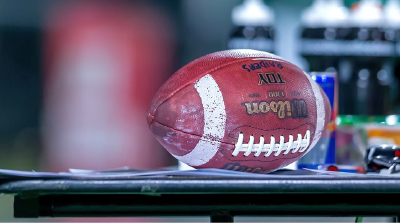 One-Up the Competition with the Power of Integrated Supply Chain Solutions
As a sporting goods and outdoor gear wholesaler, your business lies at the heart of a complex, often international supply chain. On the one hand, you need to manage procurement from hundreds of suppliers, selling products that vary from sports equipment, to camping gear, to athletic clothing, and more. On the other, you need to meet the ever-changing needs of a wide range of customers, including retailers, schools, clubs and teams, to name just a few. To keep up, your business needs to have a constant finger on the pulse of the market and understand how products move through your supply chain from end to end.
Legacy systems can obscure your view of your supply chain because they lack integration and require time-consuming manual data entry to move order information. Without access to real-time visibility, your sporting goods business is vulnerable to supply chain disruptions and market changes that can impact your brand reputation, and your bottom line.
TrueCommerce's unified commerce solutions solve this problem by connecting your supply chain from start to finish. The integrated Foundry Platform automates data delivery from all your channels directly into your ERP/accounting system for faster order processing and a shorter order-to-cash cycle. Configurable processes make it easy to meet your unique business needs, while applications for EDI, eCommerce, and shipping help grow your business in every direction. Plus, with fully managed supplier enablement, and vendor managed inventory tools, you'll be able to keep both your supply and retail partnerships strong.
Tackle Inefficiencies with Automation
Your wholesale or distribution business doesn't have time to waste on typing and retyping order data from one system to another. Automation saves time while eliminating errors throughout your supply chain.
Automated EDI lets you automatically exchange compliant order documents with customers, suppliers, 3PLs, and carriers
Automatic alerts enable management by exception, so your team can focus on high-priority business tasks
Integrated solutions jumpstart order processing by delivering new orders from all your sales channels directly into your ERP system
Advanced capabilities like vendor managed inventory automate and optimize replenishment orders to keep shelves stocked
Dive into eCommerce
B2B eCommerce continues to surge as business buyers look for more convenient ways to order outdoors gear and sporting goods. Take advantage to increase your sales opportunities.
Provide a user-friendly, B2C-like shopping experience for retailers, team managers and other business buyers
Offer a personalized shopping experience with special pricing, product and category views, and more via limitless customer segmentation
Display accurate product availability thanks to integrated eCommerce with real-time decrementing
Allow customers to order for multiple teams or locations with the multiple ship-to feature
Outfit Your Suppliers for Success
Your suppliers are as varied as the athletes who love their products. To support your vendors, without straining your internal team, you need the right technology.
Accept and standardize incoming communications via EDI, XML, CSV, and other flat files
Transform information from emails and PDFs into ERP-friendly EDI documents
Minimize the impact on your suppliers by letting them communicate with their preferred methods
Bring on new vendors quickly with fully managed supplier onboarding
Go All in on Delivery
To meet your customers' high expectations, you need to fulfill each order quickly, in-full, and at the lowest possible cost.
Rate shop from more than 60 global carriers to find fast, cost-effective shipping options
Automatically print hundreds of branded labels and packing slips to accelerate fulfillment
Verify package contents and destinations with image-guided validation, barcode scanning, weight audits, and more
Discover new efficiency opportunities and measure your fulfillment performance with in-depth analytics
Get More from Your Supply Chain
Your business needs more than a provider; you deserve a true supply chain partner who can help your business navigate a changing market.
Connect with more than 120,000 pre-connected suppliers, retailers, 3PLs, brokers, carriers, and more through our global commerce network
Enjoy 24/7 customer service availability from in-house experts that understand your unique business
Feel confident with SOC-2 certified security, full software and hardware redundancy, and a 99.9% data center uptime
Take on demand surges and grow your business with flexible, scalable, cloud-based solutions