How EDI Is Used by Businesses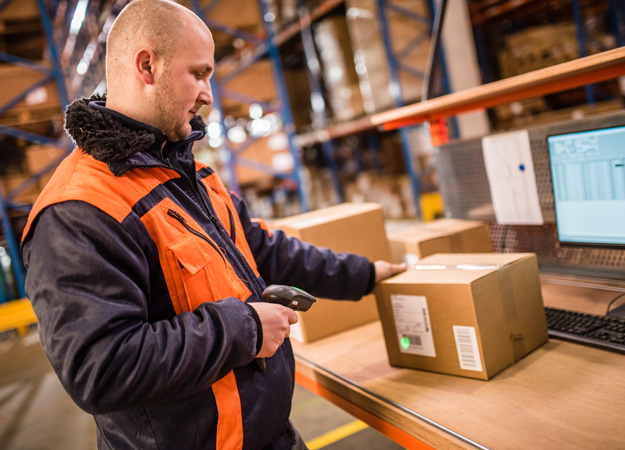 Expanding trade relationships is essential for the growth of any business along the supply chain, from manufacturers to retailers. Automated data transmission speeds up this process and allows companies to save time and resources as they grow.
An essential solution for today's marketplace is Electronic Data Interchange (EDI), a system for transmitting information between trading partners. Many large retailers require their partners to use EDI for exchanging documents and streamlining order and invoice processing. Keep reading to learn who uses EDI and how the technology works to start doing business in every direction.
Uses of EDI
In today's market, transmitting large amounts of information involves challenges like delays, errors, and security breaches. One solution to these difficulties is EDI, which allows an easier exchange of documents between business and computer systems. The technology offers secure, encrypted data transmission as an alternative to paper processes, resulting in improved supply chain tracking, reduced errors, and less time spent on data entry.
The transportation industry developed EDI in the 1960s to simplify transaction information management. Companies can use EDI to transmit any data that is part of a business document in a standard format.
Trade documents are some of the most frequently exchanged types of information using EDI. These EDI documents include:
Explore more EDI transaction codes.
Select a resource
Requirements for EDI Compliance
Many trading partners, including major retailers like Amazon and Walmart, require their supply chain partners to comply with their EDI mandates. Since EDI is the exchange of information between systems rather than between people, the information is in a style that is only recognizable by a machine. EDI uses transaction codes that specify the information's order and format.
The sending and receiving computers must have Electronic Data Interchange software that can interpret the data and transform it into a usable form. When distributors, suppliers, and providers implement EDI, they must ensure they can connect with new and existing trading partners using EDI software.
Translation for EDI comes in two common forms. The first is a format known as "rip and read" that creates a readable printed report from the transmitted document. The other form is integrated electronic data interchange, which automatically sends an EDI message into the company's enterprise resource planning (ERP) system or accounting system.
What Is EDI Used For?
One of the main benefits of EDI is more efficient business processes thanks to the elimination of manual processes to move data between systems. Companies can use EDI in various data transactions, including:
Transportation management: Many businesses use EDI to send and receive transportation and routing instructions for their orders, including major retailers like Walmart, Lowes, Office Depot, and Costco.
Purchase order management: Integrated EDI seamlessly integrates purchase orders with the order system to efficiently manage orders. The EDI software then archives files to improve accounting and reporting and for use as drafts for future documents.
Invoice management: Invoice processing is essential for efficient business operation. EDI reduces mistakes in the invoicing process, facilitating fast payment and accurate tracking.
Warehouse management: EDI software uses the advanced shipping notice infrastructure to gather data and provide the next steps in the warehouse management process. Warehouses also use EDI for remote and third-party warehousing fulfillment processes.
Product management: EDI solutions enable supply chain members to expedite product delivery and pricing information. Partners will swiftly receive the information pertinent to their needs in their required EDI format.
Improve Your Trading Partnerships with TrueCommerce's EDI Solution
EDI software improves operational efficiency and communication along the supply chain and enables companies to take on new trading partners. The many uses of EDI make the software an essential part of any supply chain function, from order processing to shipping and invoicing.
When your company needs EDI services and software that can keep pace with its growth, turn to TrueCommerce. TrueCommerce offers a range of EDI solutions, including fully managed EDI with proactive, 24/7 monitoring. With over 180,000 trading partner maps, TrueCommerce makes it easy to connect and comply with new trading partners.