B2B eCommerce from TrueCommerce Nexternal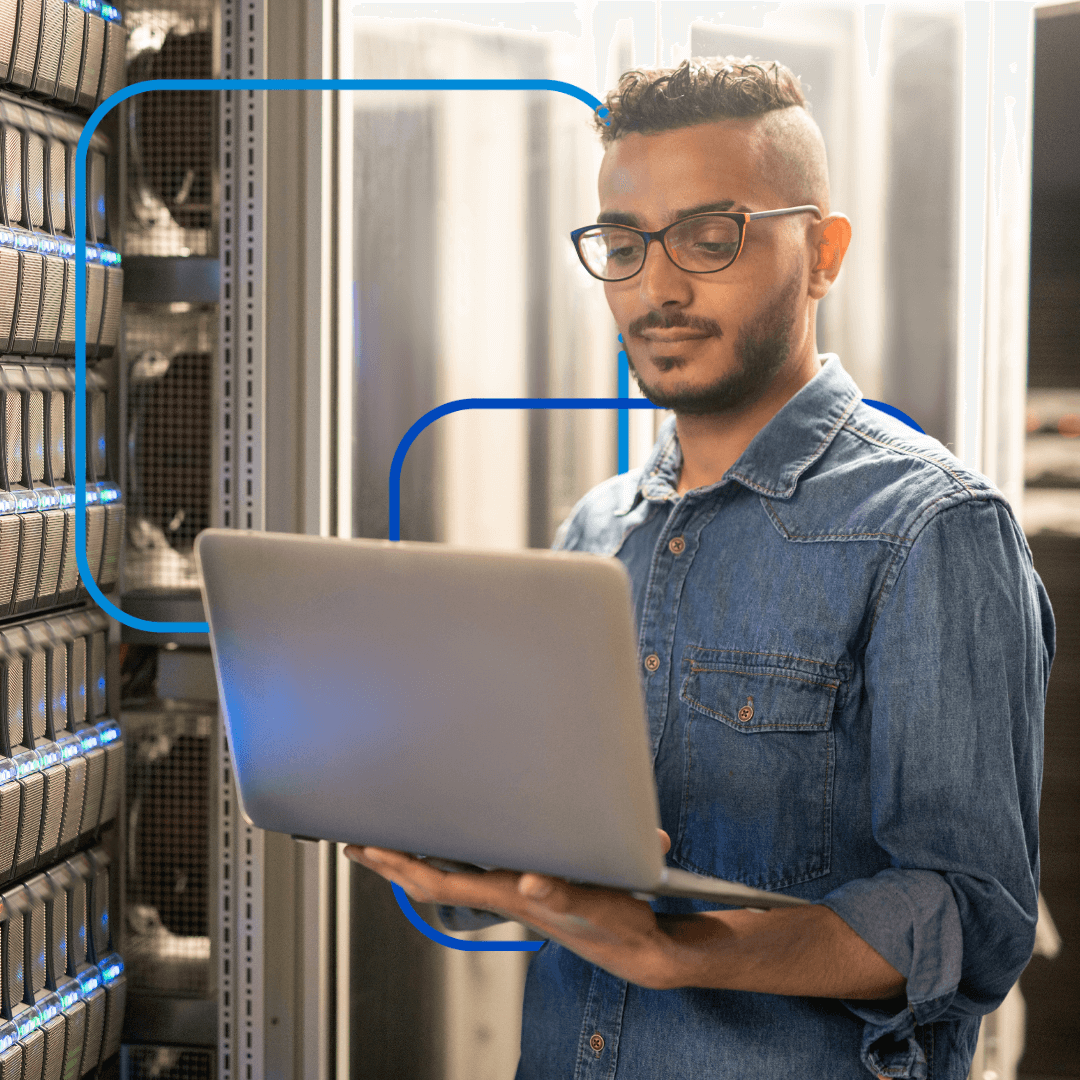 Your Customer Will Fall in Love with Your Easy-to-Use B2B eCommerce Portal
The B2B commerce market is constantly expanding and changing as digital transformation impacts how and where your B2B buyers shop. The fact is, business owners want an easy, fast way to order your products—but not all of them want to use electronic data interchange (EDI) to do it. Email? PDFs? Faxes? Your business customers don't need more paperwork and manual processes—and neither do you.
To stay ahead in a digital world, you need to sell on the channels your customers prefer most. For your non-EDI partners, a B2B eCommerce platform offers a familiar user experience, with the B2B eCommerce features you need to cater to different business segments and customer types and process orders with ease. TrueCommerce Nexternal's innovative eCommerce solution lets you create a simple-to-use, branded web storefront for your B2B customers, and integrate your B2B eCommerce activities with your ERP and other backend systems for more efficient order processing and scalable B2B sales.
Recognized as a High Performer by G2, a Noteworthy Product by Capterra, and a Contender in the IDC MarketScape for Worldwide Saas and cloud-Enabled B2B Digital Commerce Platforms, TrueCommerce Nexternal is the trusted eCommerce platform your business needs to be more connected, more supported, and more prepared for what's next.
Flexible & Familiar B2B Ordering
Increase Your B2B Sales
For your customers, using our B2B commerce platform is as easy as shopping on a B2C eCommerce site, but with a variety of essential features that cater to business owners' needs, like:
Volume-based pricing by product, category, or order type
Express ordering and re-ordering options
Purchase Order Number options for new orders
Automated confirmation emails to multiple business users
Limitless Customer Segmentation & Control
Essential Features for B2B Commerce
Our B2B ordering platform is password protected, so only existing customers can login and access your catalog. Once logged in, the platform recognizes customers and their corresponding customer type, creating a customized experience based on configurable eCommerce features, including:
Product and category visibility
Product pricing and online quote generation
Pre-calculated shipping costs
Acceptable payment methods
Product inventory availability
Online Quotes? Product Allocations? We've Got You Covered
More Powerful B2B eCommerce Features
Our platform goes far beyond just capturing simple B2B orders. Your B2B buyers can place or activate quotes directly in TrueCommerce Nexternal, set up automatic recurring orders, and more:
Allocation makes it easy to give all your customers a chance to buy hot items
Multiple Ship-to lets store owners create a single order with multiple product destinations
Purchasing groups allow customers to monitor and control their spending across team members or departments
The Only Single-Vendor Solution for Omnichannel B2B Sales
Sell Products Through Multiple Channels
TrueCommerce is the only provider on the market allows you to use the same commerce platform to capture all of your B2B orders, no matter what channel your customers prefer.
EDI software lets you easily trade with large retail businesses such as Walmart or Target
Integrated B2B eCommerce platform design offers simple ordering for smaller store owners or distributors
Email and PDF-to-EDI converter translates flat file documents into ERP-friendly EDI transactions
ERP Integration for Your B2B Website
With TrueCommerce eCommerce integrations, you can synchronize order and inventory data between your eCommerce software and your business system. TrueCommerce Nexternal integrates with dozens of leading ERP systems, including:
QuickBooks Online, Pro, and Enterprise
Microsoft Dynamics
Oracle NetSuite
Sage
SAP Business One and ECC
…And more! Our API or XML Toolset also allows you to build connections to synchronize data between your TrueCommerce eCommerce Platform and other legacy applications.
Data When You Need it, Where You Need it
eCommerce Software Analytics
Nexternal's Order Management System gives you actionable information at your fingertips, so you can find the data to support your big business decisions, discover trends, and stay on top of everything with just a few clicks. With our eCommerce OMS, you can:
See sales performance by product or product category
Discover the products your customers search for the most
Break down sales by geographical region, customer type, and other demographics
Execute thousands of combinations of queries and limit a report based on the results of those queries
Capture Orders in the Field with TrueCommerce Engage
Mobile B2B Ordering
TrueCommerce Engage is an eCommerce marketing tool for iPad that enables your outside sales reps to place in-person orders while visiting accounts on their route—perfect for regional managers or trade show attendees! It accesses the same unified database in real-time as our core eCommerce platform, making sure each customer receives their specific price. You can also:
View and update customer information
View customer purchase history, and record non-order activity
Charge customers' on-file credit cards for new orders
Easily process returns while on the go
And so much more…
Our development team is continuously creating new features for our eCommerce platform and is committed to providing the best B2B eCommerce platform on the market.