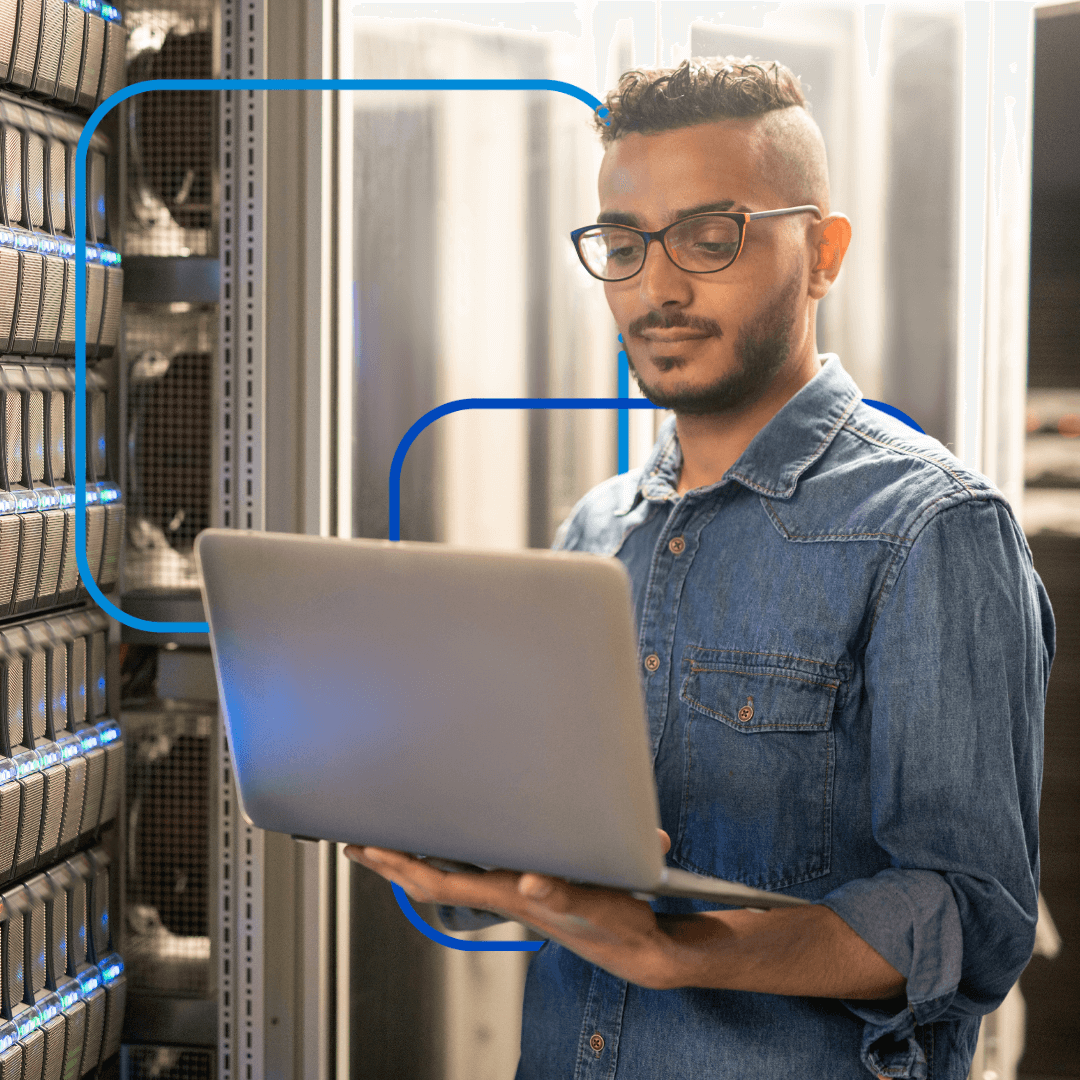 Get integrated EDI for Xero from North America 's Most Accredited EDI Provider
TrueCommerce EDI makes it easy and affordable to comply with your customers' EDI requirements, while reducing costs and improving internal efficiencies. Our end-to-end solution includes everything you need to automatically process key business documents, from purchase orders, to invoices, to credit memos. Integrated EDI also makes it easy to manage order communications with your warehouse and even with your suppliers, so you can do business in every direction.
A Flexible Solution for Xero Users
Quickly and easily convert EDI transactions into a human-readable format with Transaction Manager, a web-based EDI translator on our Trading Partner Platform that integrates directly with Xero.
Minimize manual data entry with advanced automation and flexible configuration options€¯
Conduct business "in the cloud" to match your business growth on demand without maintaining a software footprint
Maximize business efficiency with automatic processes to build customer satisfaction
Streamline Every Transaction
Our EDI integration solution for Xero reduces time spent manually creating or editing documents. Automating these time-consuming everyday tasks will streamline your business. For example, with TrueCommerce EDI for Xero you can:
Create quotes and invoices in Xero from inbound EDI 850 Purchase Orders
Send outbound EDI 810 Invoices quickly and easily based on data in Xero
Send outbound credit memos to notify partners of applied credits
Error Prevention and Protection
Built-in safeguards ensure that customer-required data is entered correctly. You 'll get alerts notifying you of invalid fields prior to sending outbound EDI transactions:€¯
The Xero Integration will ensure that items on incoming EDI orders match up with your Xero data
Incomplete EDI documents are automatically flagged for review
Automated controls reduce time-wasting errors and cut order turnaround time, helping to eliminate chargebacks from customers and improving your vendor scorecard
Scalable EDI for Growing Businesses
Our cloud-based€¯EDI solution€¯is cost-effective and scales to meet both order spikes and sustained business growth:
Cloud-based EDI ramps up and down as needed to handle peak order periods
Modular architecture lets you maintain your EDI solution during accounting system/ERP transitions
Intuitive interface and flexible configuration options help you minimize data entry to improve business efficiency and customer satisfaction
Trusted, Award-Winning Integration
TrueCommerce, the most accredited EDI provider€¯in North America, has provided dynamic EDI integrations to thousands of customers since 1995. We have been recognized for technology innovations and solutions that are powerful, flexible, and easy to use:
G2 Crowd Leader ranking for Electronic Data Interchange
Named a 2020 Great Supply Chain Partner by SupplyChainBrain
Leader in IDC MarketScape Worldwide, Multi-Enterprise Supply Chain Commerce Networks
Gartner 2020 Magic Quadrant "Challenger" for Multienterprise Supply Chain Business Networks
Go Wherever Business Takes You
Transfer order and customer data electronically between your digital channels and Xero using an efficient, automated workflow:
Automatically sync inventory positions between Xero and your eCommerce channels
Deliver order, fulfillment, tracking, and/or customer data between your B2B and B2C storefronts, and marketplace listings directly and your Xero system
Integrate Xero with leading eCommerce platforms like Shopify, Magento, and BigCommerce, plus hundreds online marketplaces like Amazon, eBay, Rakuten, and Zalando
Manage all your digital commerce activities from a single user interface
Support You Can Depend On
Business is more doable when it 's all on us. That 's why TrueCommerce offers a Fully Managed Service approach that provides your business with in-house, expert support for your Xero integration.
24/7 customer service availability from experts in your time zone
In-app tutorials, guides, and automated support with the TrueCommerce MyService feature
Proactive communications monitoring and automatic mapping updates
Fully managed supplier and customer onboarding